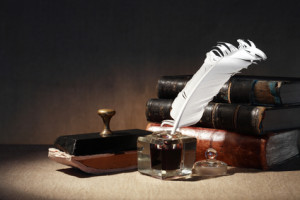 Why is Literature so important to a country, its citizens, and the world? Some would argue that it is only an art form that could easily be eliminated from any culture and the world would not be at a loss. This, however, could not be further from the truth.
Literature captures who we are as a people. It captures the essence of our faith, our thoughts, and our ideals and helps to shape or mold us in one way or another – whether good or bad. It is the carrier of information for new generations to come of who we are and were and helps guide humanity into different horizons to excel and move forward. If it weren't for literature being passed forward we would always be at a starting point.
In a more practical sense, literature is the inclusion of written words from a culture. This includes the past, the sciences learned, the artistic poems and stories written for posterity, and just simply the recording of life through various voices. It could sometimes be just a small expression with little merit, or it may be very important to the world of literature. Either way it is all necessary and important to who we are now and in the future.
CENTRAL AMERICA
Belize
Costa Rica
Guatemala
Honduras
Nicaragua
Panama
Salvador (El)
SOUTH AMERICA
Argentina
Bolivia
Brazil
Chile
Colombia
Ecuador
Paraguay
Peru
Venezuela
OTHERS
Cuba
Dominican Republic
Mexico
Puerto Rico
Spain