Bolivia is a country in progress that has given the world some wonderful writers. Not only is this country rich in authors, but it is also rich in archeological sites and heritage with definitive influences by colonialism from both the British and the Spanish. It is a country filled with heritage.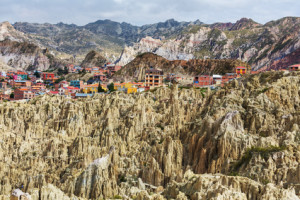 Some of these well known writers have also contributed in categories other than writing such as in the sciences, historical research, and political pioneering. From a country rich in culture, these people have offered their literary works with a grace and refinement. Though much political turmoil has existed within this country's borders, Bolivia has still managed to bring forth talented authors to capture the richness and spirit of these people. At times, some authors have emigrated rather than be silenced during the various changes of government climate in the last century.
The Bolivian people are a mixed culture of native peoples and people of Spanish descent. Indigenous languages such as Guarani, Quechua, and Aymara are still spoken by half the population. Even today, many of these people's stories and legends have continued to be expressed in a verbal fashion rather than transcribed into writing.
Some important authors to note coming from this region are Adela Zamudio, Adolfo Costa du Rels, Alcides Arguedas, Antonio Díaz Villamil, Edmundo Paz Soldan, Franz Tamayo Solares, Giovanna Rivero, Jaime Sáenz Guzmán, Javier del Granado, Maria Josefa Mujia, Nathaniel Aguirre, and Ricardo Jaimes Freyre. Following is a small biography of these authors with some contributions they made to society and literature.
Adela Zamudio was a well known poet and educator from Cochabamba, Bolivia. Her full name was Paz Juana Plácida Adela Rafaela Zamudio Ribero. She was born in 1854 to an aristocratic family and died in 1928. She wrote under the pen name of Soledad. She was one of the first women in Bolivia to dedicate herself to writing and also strived to instill art in schools. Her father, Don Adolfo Zamudio was her tutor. Her mother was Doña Modesta Ribero de Zamudio.
In her endeavors, she began schools for writing and promoted women's rights at a time when these issues were not in the forefront of Bolivian society. She went on to publish her first poem at the age of 15, but it would be at least 20 years before she published her first book. Today Bolivia has designated October 11, her birthday, as a Day of Bolivian Women. Some of her works include "Essayos poéticos" (1887), "El castillo negro" (The Black Castle) (1906), and "Cuentos breves" a collection of short novels (1943).
Adolfo Costa du Rels was a writer and diplomat born in Sucre, Bolivia, in 1891. He is known as the only Bolivian writer to ever receive a Legion of Honor award. This award was given to him by France.
His father was from Corsica and his mother was from Bolivia; however, the family moved to Corsica when he was eight years old. He studied literature and law and learned French; however, he then wrote about the linguistic trauma of being Spanish speaking and getting educated in French. He returned to Bolivia in 1912 during the time when oil was discovered in the Bolivian Oriente.
Due to his background and family origins, he was able to obtain grants and worked in the petroleum industry for many years. This made him extremely wealthy. He entered the diplomatic service in 1917 as part of the Bolivian embassy in France. Thereafter, he was the chargé d'affaires in Chile. Throughout his life, he served in various capacities as a diplomat for the Bolivian government – even during war times.
As a literary person, he wrote poetry, short stories, plays and novels in both Spanish and French. Some of his works were "Les étendards du roi" (in English "The king's standards"). This was performed in Paris in 1956. His Spanish version of this play was "Los Estandartes del Rey." This was staged in La Paz in 1968. He went on to win the Gulbenkian Prize in 1972.
One of his stories was titled "La Misk'isimi," which means "sweet Lips" in Quechua. True to his self, many of his stories took on indigenous Bolivian themes. Throughout his life, he won many literary awards. In addition, he also won the National Prize for Literature in 1976. Although he wrote and studied in French, he was really a Bolivian writer. His writing continued to be devoted to Bolivian issues and causes.
Alcides Arguedas was a political scientist, a diplomat, a historian, and a writer. He was born on July 15, 1879 in La Paz, Bolivia, and died in 1946. He was also a senator for a time and served as Minister of Agriculture. He was inspired to write about the indigenous people of Bolivia, but not in a favorable way. He believed that this indigenous culture hindered the country's progress. Two of his famous works were "Pueblo Enfermo" and "Raza de Bronce."
Antonio Díaz Villamil was a novelist and historian who died in 1948. His novels were widely known and were inspired by his critiques of Bolivian society and the evils that reigned during his lifetime. He died in 1948, but his work is still widely known and used in Bolivian High School for literary education and analysis.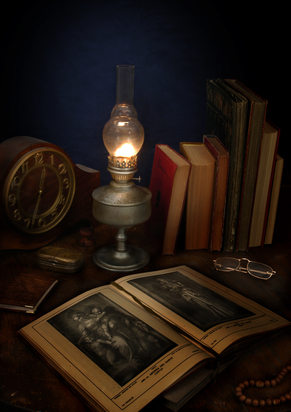 Edmundo Paz Soldan is one of the country's most awarded contemporary authors. He was born in 1967 and is a modern day author who has written highly successful novels and short stories in Spanish. He has lived in the United States for several decades and is presently an esteemed literature professor at the world renowned Cornell University. Some of his literary works are "The Masks of Nowhere" (1990), "Amores imperfect" (1998), "Stipe" (2010), "Around the Tower" (1997), "Matter of Desire" (2001), and more recently the "North" (2011).
Franz Tamayo Solares was a writer and a politician born in 1878. He died in 1956. The Franz Tamayo Province is known to be named after him. His background was Mestizo as he had both the Aymara and Spanish ancestry. He is well known for his oratory skills and also for being a great poet and philosopher and for practicing law. The sad thing is that he considered indigenous people, or what he thought to be ordinary citizens, to be deficient in the faculties of mind. His thought process was that these people were only good for agricultural work or military service. The Mestizos, on the other hand, he thought were proficient in both mental and physical capabilities and could therefore function in full capacity. It was this bigoted thinking that came to influence Bolivia's politics and national identity.
Giovanna Rivero is a fiction writer and journalist born in 1972 in Bolivia. Currently she teaches semiotics and scriptwriting at the University of Santa Cruz de la Sierra. In addition, she is known for her four short story publications: "Naming the Echo," "The Beasts," "The Owner of our Dreams," and "To Feel the Dark." Her short story called "The Beasts" won the Santa Cruz Municipal Prize for Literature in 1997. In addition, she has received other literary awards. One of her most recent works is called "The Chameleons" (2002), which is an erotic novel. Along with being a writer she continually contributes to local and national newspapers.
Jaime Sáenz Guzmán was born in October 1921 and died in August 1986. He is known as one of Bolivia's great poets, short story writers, and novelist. He was born in La Paz, Bolivia, and he lived all his life in this area, which had an effect on much of his writings. He was known to have struggled with alcoholism throughout his life and this also impacted his writings. In addition, he was very openly bisexual. Some of his works are: "El escalpelo" (1955), "Al pasar un cometa" (1982), "La noche" (1984), "Obras inéditas" (1996), "Immanent Visitor: Selected Poems of Jaime Saenz" University of California Press (2002), and "Tocnolencias" (2009).
Javier del Granado is considered to be a favorite son and poet of Bolivia. He was born in 1913 and died in 1996. He was born into a family with money and spent much of his youth on his family's hacienda in the countryside. His use of indigenous settings and themes are very prominent in his works in addition to the use of the language Quechua, which comes to us from the Incas. His works have been compared to that of Mexico's Alfonso Reyes.
Throughout his career he received much acclaim and recognition. When he died, his funeral was a state event and was marked by three days of mourning for the masses. Bolivia has since dedicated at least two avenues and plazas in his memory alongside a monument on his behalf. In addition, Bolivia created a commemorative postage stamp as a tribute to his memory. Some of his works were "Rosas pálidas," "Antología poética de la flor natural" "Canto al paisaje de Bolivia," and "Cantares" written in 1992.
Maria Josefa Mujia was a poet born in Sucre and died in 1888. She is known for the sensitivity and melancholy incorporated into her works. This could have been due to becoming blind during her childhood and may have made her work more notable.
Nathaniel Aguirre was born in Cochabamba, Bolivia, in 1843 and died in Montevideo, Uruguay, in 1888. He was a prominent lawyer, politician, and diplomat; however, he was also a great writer. Many prominent persons put his novel "Juan de la Rosa" in the category of great. Some have even instilled the accolade as one of the greatest writers from Latin America.
He is known to have founded "The Independent" as a journalist during his student days. His thinking for socialist ideas was quite advanced and he constantly strived for major change. He was also in great support of the indigenous class. In 1885, he went on to found the Liberal Party and became head of the organization in Cochabamba. Some of his literary works are "Visionaries and Martyrs,"  "Unitarianism and Federalism," and "The beautiful Fioriana" a novel written in 1911.
Ricardo Jaimes Freyre died in 1933. He is known for his contribution as a journalist and a poet. Although he was born in Tacna, Peru, his father was a diplomat from the city of Potosí, Bolivia. His contribution to literature is that of poetry. Along with a partner and poet named Rubén Dario, Freyre founded a poetry magazine in Argentina. This is where he resided throughout the majority of his life. He did, however, eventually return to Bolivia where he worked at the university and then passed away.
Summary
While Bolivia has had and still has many wonderful literary authors of significance, they have at times been silenced by the turmoil of a country in growth and turbulence among the people and their government. Literary works are still subjected to intense scrutiny, but there is some progress. In addition to the political conflicts that exist, there is a vast multitude of languages and sub cultures in the country, which can cause difficulty with publications and translations. However, over the many years since literary works have started to become more prominent than in previous decades, small changes are beginning to happen. Slowly the country has allowed some of these works to surface; albeit they have included political satire and prose that have brought about awareness amongst the population.
Publishing is not an easy task in Bolivia, but there is progress. While there is some exposure to literary works from within their main culture, there is not as much exposure to the rich literary works of the world. The country has much to offer from the native peoples, however, there is little written about them. The hope is that at some point the strong oral traditions and stories of the native peoples of this culturally rich country will make it into print for the world to embrace and enjoy its multifaceted beauty.