What is the goal?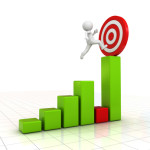 Can you imagine a world without writing, reading, books or being inspired?  Fortunately for us we live in a world of books from inspirational works to literary masterpieces.  It is these very things that inspired us to put this website together.
We wanted to create a one-stop forum with writing tools, techniques, and information for emerging authors!
We wanted to inspire authors to write their "masterpiece" to share with the community and the world!
We wanted to provide a forum for readers to locate that special book and connect with their favorite author!
We wanted to showcase and extend the word on the many Latino authors that have inspired and enlightened us with their literary works and will continue to do so for many years to come!
Who are we? A Leadership Team committed to making this forum the "Best-in-Class."
We have a strong commitment to excellence and to bring more enthusiasm and passion to the Latino/Hispanic literary communities.  Our hope is to assist emerging authors realize their dream of writing and to broaden the sphere of author's literary works.
Corina Martinez Chaudhry
CEO of TheLatinoAuthor.com
B.A. (Business Major/English Minor) – Vanguard University.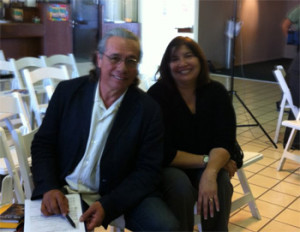 I currently manage the Latino Author as well as several online networks that encompass millions of viewers collectively. I specialize in Search Engine Optimization (SEO) and online marketing strategies to help authors and businesses drive traffic to their sites. In the literary arena, I assist authors with various marketing techniques and continually work as a Public Relations Consultant on literary conferences, etc.
The Latino Author is a great resource for authors and writers. It provides a platform to showcase books and events that pertain to the literary world. Currently the Latino Author reaches every state and over 120 countries and will continue to expand its efforts to help Latino/Hispanic authors market and get their books out to the world. Our organization continuously works with various authors on marketing efforts, editing, manuscript review, website assistance, and also creates literary-based videos. Over the next few months we will be focusing on adding more videos so stay tuned!
This year I am actively working as the Public Relations Director for the Conference on Rudolfo Anaya being held at Cal State Los Angeles. In 2010, I was the Assistant coordinator for the Latino Book & Family Festival showcasing over 120 Latino Authors and in 2011 and 2012 I assisted with the 6th annual Celebrating Words Festival produced by Tia Chucha's Centro Cultural & Bookstore. I continually volunteer my time to create larger markets for Latino Authors.
In the corporate world (20 years), I managed a 300 Million Dollar annual Contracts Program for the Engineering Department in a large government agency. In addition, I managed and coordinated budgets for over 110 employees (five divisions) as well as overseeing and editing ALL technical manuals. I evaluated software programs, media and communications material pertaining to the overall Department. Using many of my corporate world skills has been instrumental in getting this literary effort underway.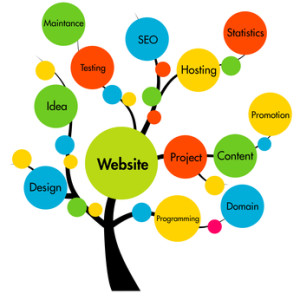 Imran Chaudhry
CEO Communications Solutions Website Company
B.A. (Business Major) – Vanguard University
I am the Owner/CEO of a web solutions company: in addition to several other successful websites that bring in MILLIONS of viewers yearly. I am a Web Designer, a Search Engine Optimization (SEO) Specialist, an online Marketing Expert, a Photographer, a Songwriter (imranmusic.com), and a Musician. Using all these skill sets, I analyze websites for SEO and marketing structure as well as build NEW WEBSITES that encompass all the necessary elements to drive traffic to your site. In addition, I have 15 years of writing articles for various on-line media and businesses.