General Overview of Belizean Authors
Belize is an English speaking country on the southern tip of Mexico and is also bordered by Guatemala and Honduras. Other major languages spoken are Creole (influenced by its Caribbean neighbors) and Spanish (influenced by its bordering neighbors). It is a friendly country rich with literature and culture. belize-beach-island Its literature is exceptional and covers many subjects and topics regarding its history of Mayan influence, its British occupation and governance, and the more modern times – its independence! Massive amounts of quality data written in English by Belizean authors can be found throughout the country.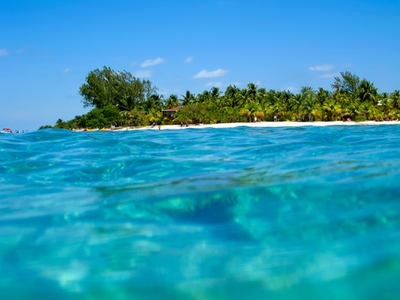 Because of the many mixes of indigenous people such as the Mayan descendents, the Creoles, the Garinagu, the Mestizo, the Chinese, the East Indians, and others; literary works continue to capture the essence of these cultures. It is these descendents that have given the country the flair, intensity, variety, amazing art, and thought provoking literature that extends throughout its region.
Various types of literature within its borders can be found. Some of this literature covers the culture, the occupation, the suffering, the tales of survival, immigration and emigration, and the creating of awareness amongst the population.
Because it is such a new country, many people regard Belizean literature as having begun just recently; however, it is to be noted that last century writers, poets, and journalists all draw from the rich history of centuries past. In addition, there are many contributions from expatriates who have long since migrated to this country and made it their home. In a sense you can say that it's the mixing of written works from individuals with diverse backgrounds that are the integral part of the development of the Belizean literature. It is these diverse backgrounds that make up the short stories, exquisite novels, magnificent plays, and splendid poetry that capture Belize today.
Many authors such as Zee Edgell, Glen Godfrey, Felicia Hernandez, George Seymour Gabb, James Sullivan Martinez, John Alexander Watler, Leo Bradley, Milton Arana, Nicholas Anthony Ignatius Pollard, Raymond Barrow, Zelma Edgell, Zoila Ellis-Browne, and countless others too numerous to mention have made their mark on Belizean history and literature.
Belizean Authors and their Literary Works
Zee Edgell published her first novel, Beka Lamb, in 1982. This book provided details of the early times within the nationalist movement in British Honduras. It was captured through the lens of a teenage girl. She went on to publish other books such as Festival of San Joaquin, and Time and the River in 2007. Most of her novels encompass the struggles of the Belizean people. Considered Belize's principal contemporary writer, Zee Edgell's novels are set throughout various time periods in Belize. They deal with historical events, universal themes, struggles specific to Belizean society, and strong women protagonists.
Glen Godfrey is another talented author who wrote about Belizean culture and arts. His writing is captured in The Sinner's Bossanova and showcased him as a great author. This is the story about a Creole farm girl named Eva, born out of wedlock, becomes pregnant, and eventually runs away from her white grandmother. She meets a black widow "Bruja" in Belize and the story unfolds as Eva begins her life journey.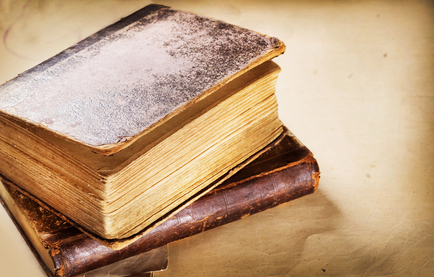 Then we have Felicia Hernandez who was born in Dangriga, Belize, and eventually migrated to California. In 1997 she returned to Belize and began writing and detailing her life experiences. Her work is focused on the empowerment of Belizean woman as well as on education for younger children. She wrote the novels I Don't Know You but I Love You, Those Ridiculous Years – A collection of Short Stories, Narenga, and Reflections and other Family Stories.
George Seymour Gabb is another author who comes from Belize. He was a playwright, a poet, a painter, and a famous sculptor. His famous wood sculpture The Sleeping Giant is pictured on the $100 dollar Belizean currency note. A couple of his publications are the Yellowtail (play), and The Naked Eye (collection of poems-proverbs). He has received numerous awards in Belize and also internationally.
James Sullivan Martinez' poems are known for their natural simplistic structure, yet are moving and powerful. Caribbean Jingles, his collection of poetry, was published in the 1920s and today is still regarded as one of the finest.
Another author, born in 1938, was John Alexander Watler. He was in the writing business for over four decades of his life. In this timeframe he worked in newspaper, he wrote poetry, and he wrote short stories and plays. His focus was folklore and captured his audiences through fascination and awe. Some of his publications were Cry Among Rainclouds and Boss of Dangriga.
Leo Bradley was well known in literary circles as a poet and short story writer. Eventually he went on to become known as one of the most prolific writers of Belizean history. He wasn't one to search for fame or publicity, but nevertheless, he achieved this in time. Some of his works were Looking at our Literature, Among my Souvenirs, and Belizean Flavor.
Milton Arana's contribution to the literary world is also noteworthy. Two of his great publications were Belizean Breeze and Cry Wolf: the Story of Hurricane Hattie.
A Belizean trade union leader and then a politician, Nicholas Anthony Ignatius Pollard is a well known literary artist. He was born in Mexico 1924 to parents of Belizean ancestry. The family moved to Belize City where he grew up. In 1956, he co-founded PUP's Belize Times. In addition, he wrote several poems and continued writing throughout his life.
Raymond Barrow was born in 1920 and died in 2006. He was an attorney and a poet. His poems have been published in anthologies at home and internationally. He is known for his famous poem Dawn is a Fisherman.
Then we have Zoila Ellis-Browne. She was born in Dangriga, Belize, in 1957. At a very early age (eight years old) she began writing poems and short stories. She holds a law degree and a Master's degree in Development Studies from the United Kingdom. Her collection of short stories Heroes, Lizards and Passion are well known.
As you can see, the country of Belize brings us wonderful writers and authors that continue to give back to the world of literature in so many ways they never imagined. This is their legacy.