1) Tell me how it ends – by Valeria Luiselli. Coffee House Press.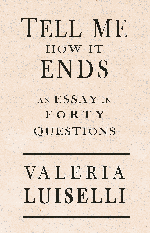 It's an intimate look into the life of the child immigrant story and confronts the North American refugee crisis. This book is not for the faint of heart, but it will give you an insight into the many broken promises that permeate this emergency yet ignored by many because of political ambitions. It is a venue that opens up larger questions and puts this humanitarian issue at the forefront. It is an insight into the human cost of this ugly war on immigration.
2) The Closer, My Story – by Mariano Rivera, contributor Wayne Coffey. Little Brown and Company.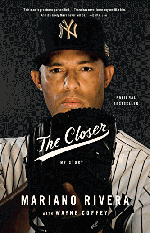 In the slew of memoirs coming from various sports figures, this one stands out. Why? Because of Rivera's background and how he succeeded. It depicts his humbleness and dedication to the sport of baseball and pitching and thus why he was able to overcome the barriers put in front of him. Not only is the book enlightening, but it shows this great pitcher's contributions to his community, to the New York Yankees, and how he managed to make his life meaningful. If you are a baseball aficionado then this is a must read book. But even if you are not into baseball or sports, it's just a good human story. A very good book that takes us on Mariano Rivera's life journey.
3) Dique Dominican – by Ayendy Bonifacio. Floricanto Press.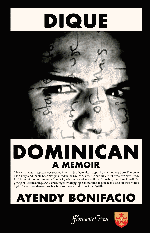 A poignant memoir and a coming of age story. It is a snippet into the life a young Dominican boy who never loses his dream although the odds and life seems to be stacked against you. The memoir is written using flashbacks and vignettes and includes the oppression, the poverty, and how a child becomes unafraid.
4) The Lynching of Mexicans in the Texas Borderlands Hardcover – by Nicholas Villanueva. University of New Mexico Press.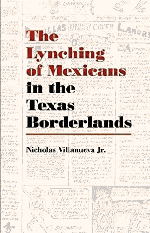 If you are looking for a history book on the ethnic divide during the Mexican Revolution in the 1910s, then this is the book for you. The author does a fantastic job of bringing that era and turmoil to the forefront and depicts what actually happened to the many Mexicans that survived those injustices. The book depicts the violence against Mexicans and why the Anglo-Texans felt justified in taking the lands by using the legal system, illegal practices, and racism to their advantage. This book should be used as a history book across the United States, but probably unlikely under this administration or others that want to hide true history.
5) Dennis Chavez The First Hispanic US Senator – by Cissie Coy. Piñata Books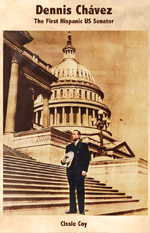 This is kind of a rag to riches story in that the book depicts a young man born into a poor farming community in New Mexico who goes on to become the first Hispanic U.S. Senator. Dennis Chavez was born into poverty. His home had dirt floors and no indoor plumbing and he had little education but still he beat the odds. How does this happen? This is an age old question and although no one knows the true answer to this ever elusive question, it's an inspiring book that gives insight into what the human spirit can do when one pushes the envelope.
6) Unaccompanied – by Javier Zamora. Copper Canyon Press.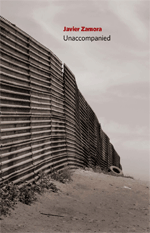 This is not just another poetry book, but one that takes us on the same journey that Zamora made as a nine year old boy traveling unaccompanied from El Salvador to the United States. Whether you agree or disagree with the current immigration policies, the poetry is simply a human experience and humanizes the whole experience of it all; race, borderland politics, a country left behind and just so much more. It is a profound reading experience.
7) Mean – by Myriam Gurba. Coffee House Press.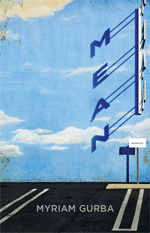 As you begin to read this book you might think, "Oh just another coming of age story." But this one that truly stands out. It is filled with wit, truth, and it becomes intoxicating. The author is not afraid to take on the subjects of homophobia, racism, and sexual violence within the Hispanic arena. It is a harsh look into a young person's view of the world when things go against the grain. Although the book has a solid message, the author uses humor and quick wit to break it all down while experiencing racism in a mostly white town.
8) In the Country We Love – by Diane Guerrero with Michelle Burford. Henry Holt & Co. Publisher.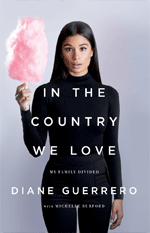 The author tells the story of her parent's deportation and the impacts to her and family and all that is lost. In this political arena of our immigration crisis, it is more poignant than ever. A must read book that will make you reevaluate your perspective on the dreamers and the many immigrants that face deportation and break up of families.
9) Enchanted Air: Two Cultures, Two Wings: A Memoir – by Margarita Engle. Atheneum Books for Young Readers.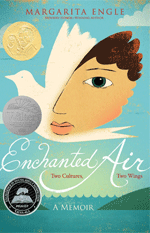 This book won the Pura Belpré Author award, which is not little feat to accomplish. It is the story of a little girl caught between two worlds and the cold war between the United States and Cuba. Her heart lives in Cuba but she resides in Los Angeles. The revolution breaks out in Cuba and this creates much fear for her family who still remains in Cuba. It is a wonderful memoir that depicts two cultures masterfully.
10) The Deepest Roots: Finding Food and Community on a Pacific Northwest Island – by Kathleen Alcalá. University of Washington Press.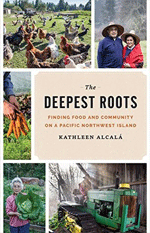 The setting is mostly focused on a small island of Puget Sound. The author uses this book to depict her pleasures and drawbacks of raising good food in a farming community. She takes a 'simply' life and addresses the many problems that currently surround us around farming; climate change, zoning, competition, water, and even touches on Monsanto and their control over the seeding industry. It's a key book that addresses the many factions of where and how we get our food in the present day. The author has taken a necessary survival product (food), and begins to create more awareness of it's everyday impacts from various venues.