Jud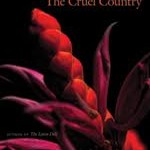 ith Ortiz Cofer: "I am learning the alchemy of grief—how it must be carefully measured and doled out, inflicted—but I have not yet mastered this art," writes Judith Ortiz Cofer in The Cruel Country. This richly textured, deeply moving, lyrical memoir centers on Cofer's return to her native Puerto Rico after her mother has been diagnosed with late-stage lung cancer. What we discover in The Cruel Country is how much Cofer has heretofore held back in her vivid and compelling writing. This journey to her mother's deathbed has released her to tell the truth within the truth. She arrives at her mother's bedside as a daughter overcome by grief, but she navigates this cruel country as a writer—an acute observer of detail, a relentless and insistent questioner.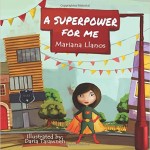 Mariana Llanos: What happens when a young girl discovers her parents have a superpower? Wait! There's more: She'll have it too when she turns eighteen! But… what is this special power that will make her country and city a better place to live? Read this fun and imaginative story and guess what makes grownups super-special! A superpower for me is a book to talk about government and civics in the classroom or at home. A nonfiction section follows the story, with interesting facts about American government. Daria Tarawneh's dreamy and lively illustrations turn an ordinary kitchen into a colorful explosion of imagination. Mariana Llanos light prose and ability to see–even complicated adult issues–through the eyes of a child, make of this a winning story that might empower young leaders and help create civic consciousness.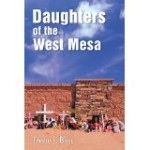 Irene I. Blea: Daughters of the West Mesa is inspired by a true story. In 2009, eleven female remains and an unborn fetus were discovered on the West Mesa outside of Albuquerque, New Mexico. Irene Blea has synthesized what she experienced while living in the region and introduces us to fictional characters: Dora is a single mother of two daughters, Luna and Andrea. Luna has been missing for several months. The police, Dora, Andrea and members of the community have searched for Luna with no success. Dora struggles to endure not knowing about her missing daughter, Andrea's emotional distance, and adjusting to the recent purchase a new house next to a 100 acre field when a human bone is found. She watches the investigation of the bone and the discovery of many more bones. Dora's physical, emotional and spiritual well-being declines while she awaits notice that Luna is, or is not, buried in the field.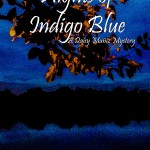 Theresa Varela: Nights of Indigo Blue: A Daisy Muñiz Mystery. Daisy Muñiz is ready to embrace a fresh new start in her brownstone apartment in Park Slope, Brooklyn, when she is thrust into the midst of the mysterious murder of Windsor Medical Center's most prominent surgeon, Arthur Campbell.  As the secrets of the Campbell family are revealed, Daisy is forced to delve into her own troubled past and she becomes the unwitting ally to Detective David Rodriguez.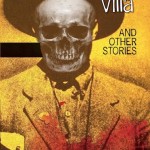 Manuel Ramos: A variety of characters — writers, attorneys, Vietnam vets, cops, soldiers — populate these stories in which situations frequently aren't what they seem.  Many stories in this gripping collection feature Mexican Americans struggling with their circumstances as an ethnic minority in the Unites States.  Others cover historical events, from the Mexican Revolution to an encounter with Jack Kerouac.  All spotlight Ramos' artistry and dexterity as he shifts from noir to historical and even ficción rápida ,or flash fiction.  Spanning his acclaimed writing career, this volume includes Ramos' first story published in 1986, "White Devils and Cockroaches," which features an attorney who served as the prototype for Luis Móntez, the protagonist in five of his award-winning novels.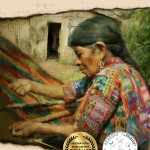 Marvin delos Reyes: Sueño en llamas – from the ashes his conscience was born. In this book the words become the pathway where a country's collective memory appears. A painful recollection calls out to literature: the burning of more than thirty people in the Spaniard Embassy in Guatemala City in 1980. The terrorizing story intertwines with the tenderness of the recollection of an abuela who awaits the return of her grandchildren. The characters are archetypes of hope. In the words of Marvin DeLos Reyes, an abuela, two children- the mythical twins of Popol Vuh– and the friends of an immigrant to the United States are the ones who from their own wishes, rebuild hopes for the dignity of Guatemalan's future.Sueño en llamas is our history, Guatemala's own and is a powerful means to vindicate art, love and life. Discover in this story part of your own destiny.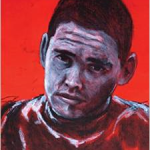 Maceo Montoya: Acclaimed writer Rigoberto González described You Must Fight Them as "a heartbreaking collection of stories spun from the interior worlds of men, where the struggle is to surface for breath by navigating through personal grief, vulnerability, and pain. Original and poignant, these are the complex representations of Latino masculinity and Latino identity we have been yearning to read."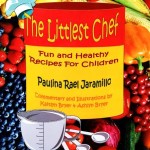 Paulina Rael Jaramillo: The Littlest Chef: Fun and Healthy Recipes for Children. The Littlest Chef contains fun and easy recipes for healthy meals ranging from beverage and breakfast to dinner and dessert. It also contains interesting food facts, a list of natural sweeteners (with brief explanations) and food jokes to keep children's interest. Included also is a list of spices and seasonings in English and Spanish and a glossary  explaining cooking terms. The recipes that require adult supervision are indicated with a chef's hat on the top right corner.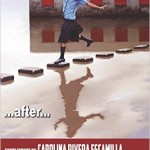 Carolina Rivera Escamilla: How does one keep compassion alive while suffering the loss of love and close friendship? How does a witness to atrocious human rights violations search for meaning in an unstable world? Carolina Rivera Escamilla's collection of short stories, entitled …after… chronicles a girl's coming of age in turbulent times. She confronts repression, poverty, civil war, dashed parental hopes for disappearing and disappeared children, and the death squad murders of friends and family in 1980s El Salvador. As everything breaks apart, she and her people reach for shreds of certainty and hope in a future for everyone.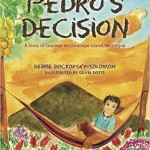 Debbie Soloman: Have you ever had a bad day at school? Maybe someone said something to you that made you feel terrible. As a result, the next morning you woke up and wanted to stay home where it felt safe. You told a friend about your problem and they tried to help you find a way to make things better, but in the end, the decision was yours.  In Pedro s Decision, Pedro s friend Ariela s sympathetic ear made her the perfect person to talk to about his dilemma. Seeing how gloomy and conflicted Pedro was feeling, Ariela took him halfway up Volcano Maderas to seek advice from her wise old abuelo. After Abuelo and the cloud forest animals shared their personal challenges with the children, Pedro began to think about his own predicament. As parents, we cannot always be there to protect our children from difficult encounters. However, we can provide them with helpful tools to prepare them as best we can. Pedro s Decision conveys a very important message to young children believe in yourself, be strong and most importantly seek advice from friends and grown-ups who you trust when you have a problem. Pedro s Decision can help your child feel empowered to be his or her own person just like Pedro. Pedro s Decision will introduce your child to various aspects of Nicaraguan culture and the life on Ometepe Island in the middle of Lake Nicaragua. A talented Italian watercolor artist has carefully hand painted each stunning page of this engaging story that is a must-read for all young children. Adults will enjoy sharing it too, because at one time or another, we have all felt like Pedro.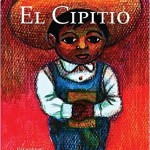 Incluso una legendaria y pequeña criatura mítica como El Cipitio puede hacer el bien en este mundo, cuando se le es concedida una segunda, tercera, o cuarta oportunidad de redimirse. El Cipitio proviene de El Salvador y emigra a los Estados Unidos, a través de Guatemala y Mexico. El busca a su excéntrica familia, su madre, padre, y a su hermano gemelo perdido desde hace tiempo, El Duende. Su padre, El Cadejo, es un demonio maligno deportado desde España por la Reina Isabella y el Rey Ferdinand. Él desembarca en Centro América donde se aprovecha de la Siguanaba y ella da a luz a gemelos: El Cipitio y El Duende. Al ver al infante Cipitio de piel oscura, gran barriga y con los pies hacia atrás, ella intenta ahogarlo. El Cipitio no puede morir, él es un miembro de los muertos vivientes. Él a heredado vida eterna de su maligno padre, El Cadejo. El odio y la rabia de El Cipitio hacia su madre y su padre es ilimitado. El miente, engaña, roba y soborna a su manera en la oficina electoral, convirtiendose en el Alcalde de Los Angeles y El Presidente de Los Estados Unidos. En el otro extremo de sus implacables travesuras está la Cholita, una homegirl de barrio duro que le muestra el amor y la esperanza que él siempre había querido. Años después, El Cipitio encuentra a su hermano gemelo, El Duende. Ambos se arrepienten y acuerdan dejar a un lado sus diferencias de pandilleros, para deshacerse de su lado malo. Ellos no tienen otra opción, mas que la de secuestrar y asesinar a su malvado e incumplidor padre, El Cadejo. La Siguanaba se arrepiente y llega a ser una empresaria muy rica por medio de la ejecución de un negocio de lavandería. El Cipitio decide crear un mundo de paz convirtiendose en un Gandhi moderno de nuestros días. El decide semi retirarse y vivir una vida simple y felíz. pero, ¿volverán a perseguirlo sus malvados genes?