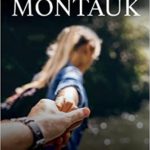 Last Exit to Montauk by Philip Vega. The story takes place in the late 1980s on the North Shore of Long Island. It's a coming of age story filled with romance, adventures, emotions between a Hispanic seventeen year old lad who meets a beautiful young lady and his world and life will change forever. This is Philip Vega's debut novel.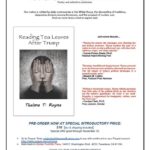 Reading Tea Leaves After Trump by Thelma T. Reyna. Our nation is rivaled with ever changing policies in the White House and the ever present threat of Nuclear War. Thelma Reyna gives us poetry that will help to heal and understand what is at our doorstep today regarding our current political climate.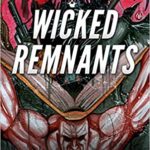 Wicked Remnants by Manual A. Melendez. This collection of short stories will give you goose bumps. The author does a wonderful job of making the hair on the back of your neck stand up and yet you want to keep reading the stories. Insanely entertaining. It will make you think about things you never thought possible in the realm of the unreal.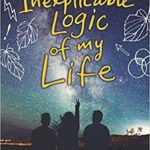 The Inexplicable Logic of my Life by Benjamin Alire Saenz. This is the story about a young man in his senior year familiar with his world, which includes his adoptive gay dad, his friend Samantha, and his ever loving Mexican American family, but he then begins to question his surroundings and who he really is. The story includes humor and life in the world of a teenage boy beginning to find himself.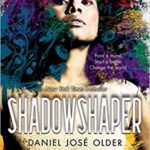 Shadowshaper by Daniel Jose Older. Sierra Santiago is spending her summer hanging out with her friends, but then the unreal happens. A corpse appears at their party and sinister things begin to happen. Sierra discovers that there is such a thing as shadowshaping, which is a special magic the intertwines spirits with painting and music. But the shadowshapers are dying – one by one. It is a story filled with suspense, action, and magical powers.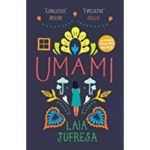 Umami by Laia Jufresa. Ana is a twelve year old girl living in Mexico City and who loves to read Agatha Christie novels to help her forget the death of her sister years earlier. One day as she plants a milpa in her backyard, the neighbors begin to converse and delve into their lives and all that it has brought. The story is funny but yet has many tender moments and at times heart-wrenching.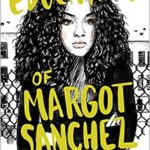 The Education of Margot Sanchez by Lilliam Rivera. There are many things that Margot hates, Miami, her Papi, Junior, and everyone else. Margot borrows her father's credit card and buys a lavish wardrobe, but then is grounded and begins to work in her family's grocery store. She is willing to do anything to get out of this mess.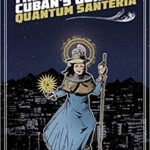 The Assimilated Cuban's Guide To Quantum Santeria by Carlos Hernandez. This is a collection of short stories of people trying to reclaim their lives; a concert pianist, another character is growing a horn from the center of his forhead, and yet another makes his mother's ghost appear from a hole in the wall and the list goes on. Pretty interesting and intense plots for a short story book collection.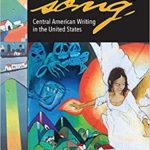 The Wandering Song: Central American Writing in the United States by Hector Tobar and Juan Jose Dalton. Tia Chucha Press presents an anthology of Central American writers living in the United States. It features work that captures the complexity of a rapidly growing community that shares certain experiences with other Latino groups, but also offers its own unique narrative. This is the first-ever comprehensive literary survey of the Central American diaspora by a U.S. publisher, perfect for high school, college, or university courses in U.S. literature, Latino literature, multicultural studies, and migration studies.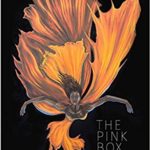 The Pink Box by Yesenia Montilla. Poetry Collection.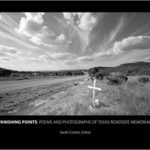 Vanishing Points: Poems and Photographs of Texas Roadside Memorials by Sarah Cortez, Larry D. Thomas, Jack B. Bedell, and Loueva Smith. If you've ever traveled through Texas, you are bound to see the thousands of shrines, sometimes only marked by small white crosses, along the way. The book entails various poetry that captures the essence of these landmarks with stunning photography by Dan Streck.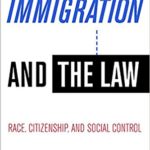 Immigration and the Law: Race, Citizenship, and Social Control by Sofia Espinoza Alvarez and Martin Guevara Urbina (editors). This book provides insight and overview into the American immigration system in place. It also addresses the social, political, and economic angles of migration in the U.S. It's an analysis of the contemporary and historical aspects of our immigration laws and their enforcement as well as ideologies surrounding this volatile topic.