Getting Started
The first step to getting an article published in a magazine is to decide on the topic you want to write about and to define your target audience.  So how do you do this?  Well there is no exact science but both of these processes can be done using a logical approach.
Selecting an Idea for Magazine Writing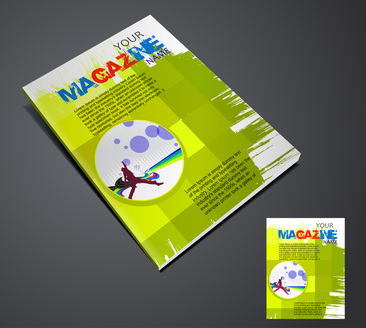 Begin by making a list of everything that interests you and the things you are willing to write about.  Then add to the list by asking friends and relatives what interests them as well.  Do some slight research on what articles are currently being published in magazines but be cautious of too much research as this can actually take away from your writing time.  You will be surprised with how many ideas you will get.  Become friends with your local librarian as they are a world of knowledge and can help with suggestions you may not have even considered. If you belong to a writers group, tap into their knowledge and wealth of information.  Attend conferences but be careful to not attend so many that it again taps into your writing time.
People read magazines for many reasons but as a writer it is good to know what topics are of more interest to the public.  Usually people will be drawn to topics and magazines that discuss the following topics in the order listed below.  Just having this information should provide a good starting list for topics to approach.
Family, children and childrearing articles are usually of more interest to the average population.  If writing articles on family issues, on youngster topics, on teenagers or on parenting styles appeals to you, then this may be a good starting point.
Fitness, wellbeing, health, sickness and medicine are second.  If writing on health related issues such as a particular disease that you are familiar with or introducing a new cure or technology in the field of medicine interests you, then this is a good area to brainstorm for article ideas.
Money, currency, cash, business, commerce, or state of the economy comes in third. If this is your strength or specialty then begin here.  There are millions of topics that can be written on these areas alone.
Athletic events, various sports, people's pastimes and hobbies or the great outdoors is fourth.  Almost everyone is tied to one of these in one way or another.
Love, human relations and sex is another area that is of great interest to people and these topics come in fifth.  Discussion on any one of these subjects tends to draw a large audience.  Again, it's just finding that niche in the market.
Emotional, mental, inner self, spiritual and body self-improvement is sixth on the list of things that people tend to read up on.
If you begin with the most widely read topics and then you start narrowing down ideas and topics that peak your interest, this becomes a good start.  The next step includes not only listing all the things that are of interest to you but also capturing and expanding on your strengths and talents.  You will most likely come up with ideas that you hadn't previously considered.  Begin by asking some fundamental questions of yourself.  It is basically putting down all the information that you may use on a resume or if you were writing a biography.  You can begin with a list of questions such as:
Where do you currently live and what is unique about this location?
Where have you lived and traveled?
What type of positions and jobs have you held and where?  Were the jobs unique or typical?   Were they technical or administrative?
What interests you?  Do you like sports, reading, traveling, photography, painting or acting or do you have another unique hobby?
What is your thinking on politics and religion?
What is your take on wealth and morals?
What type of parenting style do you prefer or like?
Are you single, married, divorced, in a relationship or not?  How do you feel about same sex marriage?
Do you or someone you know have a disease that you would like to write about?
Ask a few of your closest friends for areas that may be of interest to them and then expand on those.
Keep your idea list in a safe file for future use.  Expand this list whenever possible and keep the list going as you will more than likely refer to this list periodically.
Selecting your Target Audience for a Magazine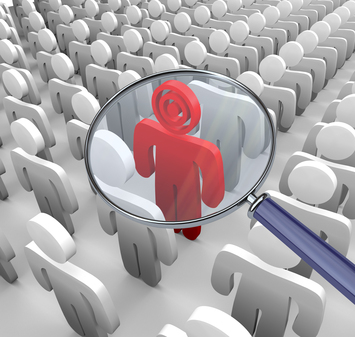 Once you develop your idea list and decide what topics you may want to write about, the next step is finding an audience that would be receptive to your idea.  So how do you do this?  First you will have to locate a magazine or publication that caters to your particular subject or topic.  There are several ways to do this.  You can search the internet for local or national magazines, go to your local library and look at the publications that are available or if writing for a trade magazine ask people in those professions to provide names of the magazines that they read.  Searching the internet for various websites and blogs that may need writers is also an option.  Become familiar with local and non-local newspapers and inquire about opportunities for that medium.
An editor will want to ensure that you are familiar with a particular audience so make sure you do your research on understanding a magazine's slant and their mission statement.  In other words, you don't want to send a sport's article to a magazine that caters to human relationship stories.
Begin by reviewing at least four to six previous issues of a particular magazine that peaks your interest.  Review carefully for the many criteria that are used to produce that magazine or publication.  This is important because it will give you some insight as to the style of writing, what the editor expects or what the readers may be looking for so that you can tailor your article for that particular audience.
As you review each magazine, you may want to highlight sections of focus such as green for all themes, blue for all sidebars, purple for all slants, yellow for all hooks, etc.  As you go back to review these sections they will be easy to find.  It's also important to note the preferred style of writing by each magazine or publication; first person, second person, or third person.
If you can, begin subscribing to magazines that specialize in the areas that you want to write so that you can further review.  Other good sources to look for magazines are:  Literary Marketplace (LMP), Writer's Market (get a current year issue) and the Writer's Yearbook.
Note:  Don't begin writing your article until an editor says it's a go or until you receive a letter of speculation.  Getting a letter of speculation does not necessarily mean they will accept your article but it does mean that they are interested.