How to Submit your Letters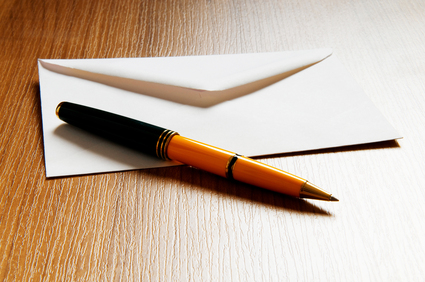 Now that you've gone through your exhaustive list of ideas and have done research on what magazines you want to target, the next logical step is to determine which editors would be interested in your articles.  The way to find out is to send out query letters to the various editors that you believe may be interested in your writing material.  It seems simple enough; however, almost all magazines have writer's guidelines and before you submit any information to anyone, it is important to get these and follow the guidelines.
Finding out guidelines for each of the targeted magazines will involve a little bit of footwork.  You can start by searching the magazine's website to see if they have the writer's guidelines readily handy for downloading and printing.  Due to email technology, you may be able to get these sent electronically.  If, however, they are not readily attainable from the website or can be mailed electronically then you need to call and get the guidelines sent to you.  If the guidelines can only be sent through regular mail, then you'll have to enclose a self-addressed stamped envelope (SASE).  The address for each publication can usually be found on the masthead of the magazine under editorial offices.  On websites this information can be found under the contact information tab.
Once you receive the information, either electronically or through regular mail, make sure you follow the guidelines.  This will tell you if a publication accepts full manuscripts or if they prefer only query letters.  If they only accept query letters, this means that you will get a letter of request from the editor before they want to see your article.
What is in a query letter and how are they structured for Magazines?
A query letter is a single-page letter that will sell your story or idea to an editor.  This is usually structured in four parts or five depending on how you break it out.  Click here to see more information about query letters in general.
The five parts include 1) a creative beginning for your story idea which is also known as a hook to capture the reader's interest, 2) the main points that captures the essence and approach of your article, 3) personal qualifications that you may have for this topic or subject (you can highlight your own area of expertise if you have any), 4) provide details as to how soon you can write the article, and 5) provide a friendly and professional closing. Note:  Give yourself plenty of time and if you don't have many writing credentials then remain silent on this topic — sometimes least is best.  If you have a website (which most people in this profession usually do or should have) list it here for the editor.
Multiple submissions for Magazines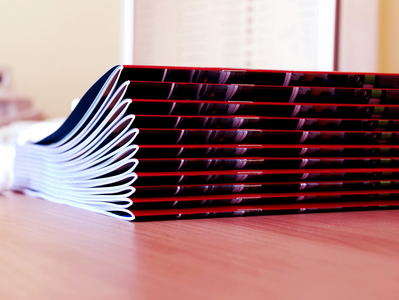 The jury is still out as to whether a writer should send out multiple submissions to different editors; however, it really is a decision that a writer will have to make.  If you d0o send out multiple submissions, be extremely careful to keep track of what you send and to whom.  Remember the objective is to stay on an editor's good list and not be on their black list.  Use your common sense if you decide to send out multiple submissions with the same finished article to various publications.  There are different opinions on this; however, sending out queries to different publishers is not quite the same as sending a full completed manuscript because with query letters it's all just about inquiring.  Again, keep in mind that different publishers require and request different things.
"On speculation"
On occasion, you may get a response from the editor requesting to see the article on speculation.  This means that the editor is not under any obligations to buy your article if it does not meet the standards or expectations.
"Over the transom"
Sometimes because new writers don't have any credentials due to just starting out, it may be okay to send the full article first.  Again, tread carefully and then make the decision.  Of course there is always the risk of not having your query letter and article read if you didn't follow the guidelines provided.  It's a possibility but a decision you will have to make.  If you do decide to send the full article make sure you indicate by stating in the letter "over the transom." This means offered without prior arrangement especially for publication.
How should your query Magazine letter look?
How your letter looks is extremely important.  There is nothing worse than getting a letter with coffee stains or one with smeared print or even worse, all crumbled up.  Make sure that your query letters look professional.  This will be the first time an editor may be hearing about you and you want to make a good impression.
The letter should:
Be printed on good bond paper
Have a one page block
Be single spaced
Have double spaces between paragraphs
Be left justified, right margin should be one inch
Be printed on black ink
Have the title in caps wherever it may appear
Not include any question marks or underlining
Content of the letter should:
Discuss why the article is timely and also be clear about the point you are trying to make.
Provide your experience if applicable to the article.
Provide the essential details such as; number of words in the article, are photos included, are drawings included, are charts included.  If you are providing a sidebar include that also.  If a source is required for the sidebar inclusion, mention that as well.
Provide details as to when the article will be completed and mention that an SASE is enclosed.
Let the editor know if you will be interviewing a person or celebrity for the article and if that has already been scheduled.
It's okay to ask them if they are interested in the article.
As you write your query letter remember to use powerful words to entice the editor.  These are words such as remarkable, easy, quick, sensational, etc.  You may not get a response from an editor right away and it can take up to six to eight weeks before you hear anything.  The best thing is to put this out of your mind by getting started on your next project.  If you still haven't heard from the editor after an appropriate time lapse, it's acceptable to call the editor to see if they are still interested.  Even if you get rejected, don't be disheartened.  Sometimes an editor may decide to accept your article and then they may decide they can't use it after all.  This could occur for a number of reasons.  It could just be that the editor wanted to hold off on the printing or maybe it was that the article didn't meet their expectations when they got it.  Whatever the reason, usually in this circumstance, most editors will give the writer a "kill fee."  The kill fee is usually for a minimal amount but it is better than nothing.  Accept it graciously.
Be sure that you are able to write the article in the time that you told them.  Also, if you are interviewing a person for the article make sure that the interview is going to happen or that it has been scheduled.
Another gentle but important reminder – for magazines you usually don't write the article until you get an okay from an editor.  Make sure that you have done enough research to get the perfect slant and point across in your query letter and that you can back up your information.