Techniques & Tips to Getting your Magazine Article Published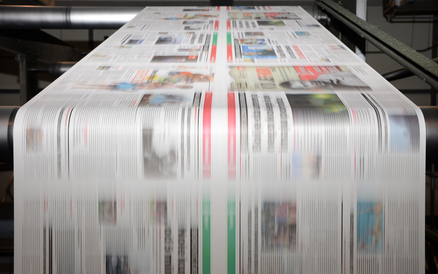 So how do I get my article published?  That is the question that every newbie writer has before treading into the world of magazine writing.  Of course there is no exact science but there is a disciplined approach to making this happen.  In this day and age there are many mediums available to authors and this can be overwhelming; however, the many choices can also be a plus.  Writing for magazines can be rewarding and lucrative; however, doing this requires some initiative.  Never sell yourself short because we all have some sort of skill, expertise, knowledge or insight that can be shared with the masses.  It's all about tapping into that inner self and doing a little footwork to find out what interests you.  If you can find a niche it can be done.
It's important to understand that all articles are written for a particular reason.  All articles basically do one or more of these four things: they can entertain, they can inform, they can help solve an issue, or they can persuade you into a new perspective.  Once you understand this, then the next logical thing is that you come up with an idea and incorporate a slant, decide what magazine it will be pitched to, do some research, come up with a hook, send out a query and submit it to an editor.
As you begin to formulate your article or project, it's important to consider the slant (particular bias) of the magazine you are soliciting as well as the slant in your article.  This is pretty critical.  Next is to ensure that you have a clear beginning, middle and end to your article.  Try ending your article with an anecdote (story), a quote, and a revelation or with something that is really important.  Don't leave the reader hanging.
If at all possible, provide a sidebar (table of information).  These are considered "gifts" and editors really like these.  It's like giving the reader a freebee.  It may be that the editor doesn't use the sidebar; however, it does give them the option.  If you have extra research material that is not being used in the article but is pertinent to the story don't be afraid to include it as a sidebar.  Note:  This should be relevant material but not material that is already included in the article.
Editors disapprove of copyright signs so do not use this in your submittals.  These become an annoyance with some editors and it makes you stand out as a newbie.  Sometimes articles will be rejected just because a copyright symbol was included.
A handy Checklist of Things to Know before Publication.
Look for a niche:  Search your ideas for anything that may standout or gives the editor a different angle to review.  Something that a reader may find interesting.  Try focusing on things that you are passionate about and that interest you as this will show in your writing.
Locating the right market:  Use your research skills.  It is all about determining which editors may want to buy your article and fine tuning your target audience.
Finding a magazine to publish your article:  This is where you will use your query letters to solicit editors to buy your articles.  This is the time to pitch your ideas.  It's necessary to query the magazine to get information about their writer's guidelines.  Writer's guidelines are specific information that tells you how you must submit information to a magazine.  Some will ask you to only submit a final article whereas others may request that you submit both a query letter and the article.  Others may only want query letters at the onset.  This is important to know and follow.  Make sure you do your work upfront before you send out any query letters and adhere to all the publication guidelines that are provided.
Acceptance of your article:  This is where you actually begin to write the article and where you get to show your "stuff."  Make it count but remember to check all facts and then double check again.  If you are using sources then cite them in the article.  A good plan is to outline and organize your ideas first before you begin writing.
Good Communication:  Keep good communication going between you and your editor.  You may be able to use this contact for another article.  This is how writers become established writers for publications and also why some authors get their articles frequently published.