By Richard Villegas Jr.
Published: Self Published
The author, an elementary school teacher in the Los Angeles Unified School District, has written several short stories depicting everyday life in a classroom. A couple of his stories follow a gay theme; therefore, those capture situations that pertain to this particular topic. His stories are peppered with language that can be attributed to the daily life of those growing up in a "rough" urban setting and therefore can be colorful at times.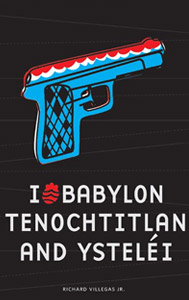 At the onset, it wasn't clear where the author was going as the book begins with a story about a relationship, which after reading the book, it was clear that this story was an insight into the teacher's life.
Once the book moved into the daily life of the classroom, it grabbed my attention enthusiastically. The author does a magnificent job of retelling situations of daily classroom life that most people, unless you're a teacher, hardly have access to. His way with words bring the classroom situations to life with humor and yet others are strewn with heartfelt sadness for some of the students. One such student is Sarahi who is classified by the teacher as having Attention Deficit Hyperactivity Disorder (ADHD). The author graphically shows how this behavior and the behavior of non-ADHD children can devastate and change one's life. This story tugs at your heart strings. There are other stories, however, with a more sordid side of elementary school daily happenings and are most likely meant for those that are not so faint of heart.
My gut feeling is that the author wants to provide the reader with a "true" account of daily life in an elementary school. Does he do this? I believe he does; although, I am not sure who his intended audience is. Is it the parents, the educators, the students, or all of the above? It is not so clear.
His style of writing is filled with great punch lines so that if you're of Hispanic or Latin descent, you can readily pick up on his great sense of humor that comes with a rhetorical twist. I believe he strives to do this with the title of the book. Although the title may be meaningful to the author, it lacks in making a reader want to pick up this book – which is unfortunate because the book is interesting. A title should capture a reader's attention and give them hope in some shape or form. I believe this element is missing here.
In the end, I do believe this book provides a person with insight into the daily occurrences of an elementary classroom that you would not ordinarily think can occur. This awareness, in itself, would be useful material for any parent to have and store into their memory bank for future use. A good read from a teacher's point of view.
Source: Book was provided by author for review and reviewed by Corina Martinez Chaudhry.
Looking to get your book reviewed? Please click here to see our submission guidelines.