This week we catch up with Managing Editor in Chief and Author Jonathan Marcantoni. Marcantoni gives us a candid insight into the publishing field, along with some great guidelines on how to be more successful in the literary arena overall. His advice for getting into the Latino markets is thoughtful and informative. Thank you Jonathan for doing this interview with The Latino Author and for providing our readers with some great information from an Editor's point of view.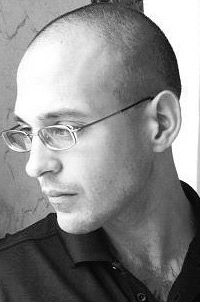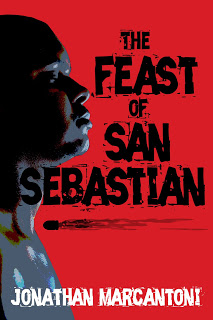 Jonathan, can you give our readers a little background about yourself such as where you grew up, where you currently reside, etc.?
I live in San Antonio, TX with my wife and three daughters. I grew up in several places, but mostly in Georgia and South Carolina. I also spent large portions of my childhood and teen years in Puerto Rico, particularly Fajardo and the San Jaun area.
Presently, you are the Editor in Chief of Aignos Publishing. Can you give us some insight as to your position and what got you started in the publishing business?
Actually, I am currently the Managing Editor in Chief, I supervise the current Editor in Chief, Rebeca Gomez Galindo, who is phenomenal. When I was Editor in Chief I recruited authors, editors and cover designers. I am a co-founder of Aignos and built the editorial department from scratch. My vision for it was that it would always be collaborative and communication would be open, as well as ideas. For cover artists, I wanted art, and if you look up any of our titles, the covers are incredible in terms of beauty and innovation. I credit Carlos Alemán and Donna Lester for that, they set the bar incredibly high. La Shawn Pagán also contributed a great photographic cover for Theresa Varela's Covering the Sun with My Hand. My focus has always been on building communities, which we have successfully done in New York City with Chris Campanioni, Manuel Meléndez and Theresa Varela. There is also an extended community in South Florida and Tampa, with Paul Guzzo, Carlos Alemán and Tiffany Razzano. We also have foreign authors whose works will be coming out shortly, German William Cabassa in Puerto Rico, Ricardo Félix Rodriguez in Mexico, MaricruzAcuña who is from Mexico, and Alvaro Leiva in Chile. Now that the pieces are all together, I make sure Rebeca has the resources we need to take Aignos to the next level and be a world renowned publisher.
I had originally wanted to be a publisher in Puerto Rico, and hopefully one day that dream will come true. To help a young author realize their dreams is unimaginably satisfying, and to be able to give opportunities to artists is one of my greatest joys.
What type of books does Aignos Publishing promote and solicit for publication? What sets your publishing company apart from others?
We look for innovative books, books that either view the world differently or have stylistic tendencies that are experimental and challenging. We have placed extra emphasis on Latino authors but we represent anyone. What sets us apart is our emphasis on community, on giving publishing a personal touch, and keeping focus on the author and their needs, while also educating our authors on the business and how it works. We are a small company, but we have just signed with Ingram distributors so that very soon our books will be made available for any bookstore or library to carry in the world, as well as allow us to move into producing ebooks. For being a small company, we have big dreams, and that passion translates in the relationships we have with our authors.
What's the best way a writer can get their manuscript reviewed by a publisher and be successful? What shouldand shouldn't a writer/author do when submitting their literary material to an editor?
Make sure it is typo free, for one thing. Also, write a very convincing pitch letter that you have friends and associates review. The better you can explain your book, the better a publisher will feel about representing you, since you can clearly market yourself. The worst thing an author can do, aside from submitting a typo-ridden draft for consideration, is to be arrogant. Whenever I have received a submission by someone claiming they are next big thing, the writing has been terrible. The best authors are humble, yet confident and believe in their work and that is what a publisher looks for.
Not only are you an editor, but you are also an author of several novels. In addition, you have also written for television and the theatre. Between being an Editor and writer, how do you juggle everything on a daily basis? Take us through a day in the life of Jonathan Marcantoni?
It really is a matter of making time. I have a day job as well as my responsibilities to Aignos and my own writing. I have three young girls and a wife to pay attention to and make sure I am taking care of them, and I work out five to six days a week, which is essential. When I don't work out, the world feels like it is going to crumble. And I am currently in grad school, with the goal of becoming a college professor. So I just have to make time, and sometimes that means I put certain things off for another day. That is where priorities come in. The minute you dedicate yourself to making time, is the minute time opens up for you. We really spend a disproportionate amount of time sitting around doing nothing.
If you had to choose between writing and editing, which is the most fulfilling?
Writing. That is where the fun is, the inspiration, the excitement. Editing is all intellect. You may come up with new scenes during editing, but you are also continually reminded of your flaws as a writer, which is good on one hand and not fun whatsoever on the other.
What got you started in the writing business? Was this something you've always wanted to do, or was there a specific event that drew you to this profession?
I grew up thinking I would be an actor. The first stories I wrote were plays, and I acted in theatre from the time I was six to the age of 21 (I am currently 29). I miss the theatre a lot, but after high school I went to live in Atlanta and was completely on my own. I had to work either two or three jobs to stay afloat, so I couldn't meet the demands of theatre, which can be 40 to 60 hours and starting off you make no money. That is the elitist side of the arts, if you don't have that support system at home you are kind of screwed. So I turned more and more to my writing, which I always loved. Then I got paid for five short scripts I wrote, and seeing I could at least write without sacrificing my ability to hold a job, I focused all my energy on it.
As an author, a person has to wear many hats; writer, editor, marketer, etc. Which of these do you find the most challenging and why?
Marketing is the hardest part, hands down. Even if you have a big publisher, you have to market your own work. You have to call bookstores, you have to schedule events. Everything rests on you. The good thing about a publisher is they do the printing and distributing for you, for the most part, but building an audience is all on you and keeping people's attention is one of the hardest things in the world.
You just recently released "The Feast of San Sebastian," a political thriller set in Puerto Rico. Having just read the book, I found the book provided the reader to a lot of insight into the more "dark" side of humanity. What prompted you to write on this topic and how much research did you do for this book?
I've always written "dark" works, which isn't to say I write morbid stories or that they lack humanity or humor. Far from it, but in this society if you write about the human condition as it is, you will be pegged as a writer of "dark" stories. Life is not black and white, and so why should my writing be?
As for the subject of the book, I wanted to write a Puerto Rico story because it is the most important place in my life. I wanted to write a book to educate my people inside and outside the island and raise awareness of issues that do not get worldwide media attention. The Puerto Rican and American government does a good job of portraying our island as paradise where everything is beautiful beaches and wildlife and smiles. The truth is far different. Yes, we have those beautiful things, but we also have an insistent and rising crime rate, a major human trafficking problem due to our relationship with the U.S., widespread political corruption, and on top of it all, a race-based colonial mindset that has ground into our psyche that we are worthless and only white people can save us from ourselves. That list is enough for ten books, but I jammed it into one. It took me a year to research, though luckily the news stories coming out of Puerto Rico during the reign of former police superintendent José Figueroa Sancha (the model for Aurelio Oviedo Narvaez) continually gave me great material concerning police corruption, political oppression (people who took part in strikes or protests were regularly harassed and videotaped by authorities), police brutality, illegal raids on slum communities. That guy practically wrote the book for me.
What advice would you give to Latino authors trying to get their books published from an editing and marketing perspective?
Focus on Latin America. The United States consists of a relatively small audience for Latino authors, especially if you don't speak Spanish. If you promote yourself as a Latino author and can't speak a word of Spanish, you are wasting your time. Sure, there are many like you, but in the grand scope of things that number is very small. Latin America is a massive geographical region, and then you add Spain and it's even larger, and guess what, the vast majority of them either don't speak English, or they speak very little and read even less. I understand the urge on behalf of Latino authors to reach out to Latin American publishers even though they don't speak English, but I think that's rude and unprofessional, as well as kind of thoughtless. Would I go to a Japanese publisher and expect them to speak English? That's absurd, yet American Latinos think they're entitled, by their race alone, to force their own people to speak English. You could get away with that to a point decades ago, but not now, not when around the world people are less and less inclined to accommodate lazy Americans. So for one thing, learn Spanish.
The second thing would be to not expect a very large support channel, at least not compared to whites. Given, if you write books that do not highlight your heritage, this is not so much an issue. You can play white and get the fringe benefits of doing so, but if you do place your Latino-ness front and center, you will have less blogs, less awards, and less reviewers to count on. Which is another reason you need to learn Spanish and turn your attention to your homeland. Latin Americans are avid readers. Before Borders went bankrupt, the store in Plaza de las Americas in Puerto Rico was their busiest, most successful store. Buenos Aires has the most bookstores in the world. The publishing scene in Mexico City and Buenos Aires is enormous, rivaling New York and Paris. The United States contains groups that can give you some support, but it won't be anything in comparison to south of the border. And the Latino media in the U.S., once again, is predominantly Spanish speaking.
From an editing perspective, it really all depends on how distinctly you write. If you have a lot of stylistic flourishes, no matter what your background is, you will need an editor who understands your work. And more importantly, you better understand your work. The editing side of things is really no different because of your race, but at the same time, I feel most comfortable working with another Latino. There is a comfort level you won't find with a non-Latino and that can make the editing process much smoother and more enjoyable. But a great white or black editor can provide the same experience. If you know and understand your voice, and have a clear vision for the work, editing will always be much easier.
What is the one main thing that you feel is important to be successful in the literary arena?
Perseverance. It really is that simple. The more crap you can take being thrown at you and carry on, the more successful you will be.
If you could have dinner with anyone in the world (dead or alive), who would that person be and why?
Pedro Albizu Campos. I have been fascinated by him my entire life, and I would want to know how he feels about where we are as a people, and why we have failed so miserably at fulfilling our potential, and more than that, how we can fight back. I would love to share ideas with him, to debate him, as he was a champion in that skill throughout his formative years. I'd also like to talk to him about the beauty and wonder of our island and our people. To speak to a true patriot who believed in us enough to be imprisoned, tortured and lose everything, in the name of his country. Latin Americans should look at such men as an example to live by, rather than idolizing rich white Americans or Europeans. We are too concerned with foreign powers and not concerned enough with making our own societies into self-sufficient, strong, promising nations. We need not be exiles, we have a homeland if we are willing to fight for it. The fact that so many Latinos are more concerned with immigration than revolutionizing and changing their societies is troubling. Dr. Campos understood that.
With your writing hat on, what is it that you hope your readers will take away as they read your books now and in the future?
I am a topical writer, no matter what the subject, the book has to have something deep and possibly a bit disturbing to say about our world and life for me to dedicate the time to write it. So I hope my books educate, and inspire readers to learn more about the subject or the setting, and from this knowledge I hope they can enact some sort of change. The Feast of San Sebastian was meant to start a dialogue. That is why a lot of what it depicts is extreme, I wanted to startle the reader out of complacency. And everything in the book is based on real events: the raids on slums, the political corruption, the sex trade, neo-slavery, the yola operation. All of it has been documented in essays and news stories. My other desire, although it is more unlikely to happen, is to inspire revolution in Puerto Rico. To shake us out of our complacency and take up arms and reclaim our country from foreign powers.
But my next works are less militant. Kings of 7th Avenue, which will be published next year, is about misogyny, how it affects personal relationships as well as social mores. That is a book that I hope a lot of men read and then take a long, hard look at themselves and how they treat women, because the west is not as enlightened as it likes to think it is. We bash on Islam and Sha'ria Law for oppressing women, but while we may not be as extreme as those who follow Sha'ria, we are just as degrading toward women.
Can you give us some insight on any new and upcoming projects that are in the works for you?
The Spanish version of The Feast of San Sebastian, entitled El festejo de San Sebastián, will be released by Araña Editorial by the end of October as an Ebook, and hopefully will be available in print by early 2014. Araña Editorial is a wonderful publisher based out of Valencia, España. As I move away from English language writing, I hope to keep Araña as my publishing house for years to come. I am slowly but diligently working on Retratos, my first Spanish novel, which I hope will be ready in 2015. In the Spring/Summer of 2014, Aignos Publishing will release Kings of 7th Avenue, which is currently being edited. It is a love story that also tackles misogyny and how it influences not only personal relationships but every aspect of our lives. The story revolves around two couples, one that is falling in love and the other that is falling apart, and through them we see the way society, our upbringing, and our culture play roles in how we treat our significant others. You could say it's a sociological love story. It is also very personal, as the couple falling in love is based on my wife and I, and the story takes place in Tampa, where I attended the University of Tampa and where I still have many personal and professional connections. So that will be my next new release, and I hope I can count on you to be one of its readers.
Contact: http://www.newerawriters.blogspot.com