This week, TheLatinoAuthor.com is featuring author Anika Fajardo. She was born in Colombia, but grew up in Minnesota. Read our interview with Anika and see what compelled her to pursue her career as an author.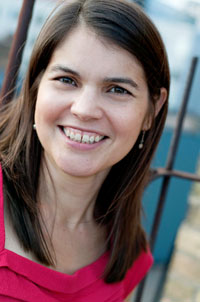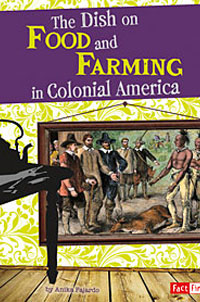 Can you begin by telling us a little bit about yourself; where you grew up, where you currently reside, family upbringing, or anything that you would like our readers to know about you?
I was born in Colombia, but after my Colombian father and American mother got divorced, I was raised by my mother and my maternal grandparents in Minnesota. Living in Minnesota with dark hair and a surname with a Spanish "j" was sometimes a challenge as I was growing up and has informed my writing as someone trying to figure out where they belong.
You've written a children's book and also a memoir manuscript? These are two totally different styles of writing. Why the big switch?
I enjoy writing of all types—just getting words out is a great feeling. In college, I majored in education and fell into my first publication, a curriculum book for the Wisconsin Historical Society. I went on to teach elementary school for a few years until getting a graduate degree in library science. When I had the opportunity to write a children's book (The Dish on Food & Farming in Colonial America) for Capstone Press, it was a wonderful confluence of both my experience with kids and my research background as a librarian.
Concurrent to my professional career, I took my first creative writing class about ten years ago. That class at The Loft Literary Center in Minneapolis (the country's largest independent literary center) put me on the path to creative writing, something I had always wanted to do. In 2009 I was a winner of the Loft's Latino Inroads program, a mentorship program for emerging writers of color, and in 2010 I was a winner of the Loft's Mentor Series working with six national writers (including Cuban-born Pablo Medina whose prose and poetry was inspirational for me). My experiences with the Loft gave me the confidence to pursue more meaningful (and less lucrative) writing.
Can you elaborate on the different styles of writing and which did you find more difficult?
Writing for the fact-based nonfiction education market is such an interesting challenge. As a librarian, I love the research (for the food book I studied colonial-era recipes—gross stuff!) but transforming mounds of background into something interesting takes a lot of finessing—what works, what's important. The writing becomes more about the content and less about the music of the language.
Getting back to my first love—creative writing, especially creative nonfiction—feels so easy after all that. I love being able to say what I need to say in essays, stories, and memoir. I concentrate much more on sound and subtlety and theme in creative writing.
I have found it great experience to do both types of writing and each feeds into the other. Content and language are equally important and these two genres play off one another.
Was writing something you have always wanted to do, or did this come about later on in life?
I always wanted to be a writer like Jo March or Anne Shirley and I started writing stories in elementary school, but I never thought being a real writer was even a possibility. My father (in Colombia) is an artist and so I often thought that I would be destined for the visual arts. I've always liked to draw but it never gave me the satisfaction that I get from writing.
My family in Minnesota is very literate and taught me to value books. I was read to from an early age by my mother and grandparents and saw the printed word as something to strive toward. However, as a pragmatist (and a pessimist), I assumed being a writer was something other people did. I didn't start taking myself seriously as a writer until I was in my early 30s.
What were some of the challenges or setbacks you've encountered in the literary world and how have you surpassed these?
I always say that I wouldn't wish the career of a writer on my worst enemy. I'm joking, of course, but the path of a writer is difficult. The amount of rejection in this business has been really hard for me and the self-motivation needed is monumental. How do I get through it? I have an extremely supportive husband and a wonderful writing community, including two writing groups, who all help to see me through my dark days.
What challenges have you encountered in the publishing industry?
In 2010 I worked with two other writers on a book proposal that attracted a literary agent. The agent shopped the book around for almost a year, but either the market or the concept wasn't right. That experience taught me a lot about the finicky nature of the publishing industry—timing and taste is everything.
In 2012 my memoir was a finalist for the Bakeless Literary Prize in Creative Nonfiction. I was cautiously optimistic after that, but I am still looking for a publisher.
What challenges have you encountered from a marketing perspective?
As a writer who mixes genres and has different projects, establishing a platform is very challenging. Am I a nonfiction children's book writer? Am I a librarian? Am I a memoirist? Am I Latina? I've been concentrating on getting out there via Twitter (follow me @anikawriter), a blog, and various literary and academic publications.
What or who inspires you to write?
When the life of a writer gets hard, I think about quitting. But I can't not write. I have something to say and writing is how I say it. Little Women and Anne of Green Gables were some of my first loves in literature and I read my first Shakespeare play in sixth grade. I read Anne Tyler and Jon Hassler in junior high and their books really struck a chord with me, the way they write about ordinary things and extraordinary events. My bookshelves are filled with the works of Barbara Kingsolver, Isabel Allende, Jane Austen, and Julia Alvarez. Obviously, my influences are all very different. No matter how unique a story or writer seems, there's someone else who can identify with it and probably needs to hear that story. That's a very inspirational idea to keep me going.
Can you tell us what inspired you to write the memoir manuscript "Magical Realism for Non-Believers?"
I was born in Colombia, but my parents divorced when I was two and I spent my childhood in Minnesota without any contact with my father or my Colombian side. When I was twenty-one, I finally went to South America and met this man for the first time. Magical Realism is about that journey, but it's also about what it's like to not know where you come from or where you belong. As a half-white/half-Latina growing up in the white, middle-class Midwest, I often felt alone.
There are so many children of divorce, so many people of mixed racial or ethnic backgrounds, so many people with unique stories, and I think our uniqueness brings us together. I know there are other people who are half-something, who don't know their own families, who want to believe in something. I just want to add my voice to the mix.
Can you tell us about any upcoming books or projects in the near future?
I recently returned to Colombia for the first time in seventeen years, bringing with me my husband and daughter. The homecoming reunion is sure to be material for something in the future.
While I was there my father had a gift for me, a folio with maybe 100 hand-drawn pages. It's an illuminated manuscript that explores pop art, creativity, and the medieval writer/feminist Christine de Pizan. I am beginning a creative work exploring these topics from a modern, personal perspective combining, hopefully, research and fact-driven writing with the creative. As with all plans, we'll see what happens.
Contact: http://anikafajardo.blogspot.com