Illustrators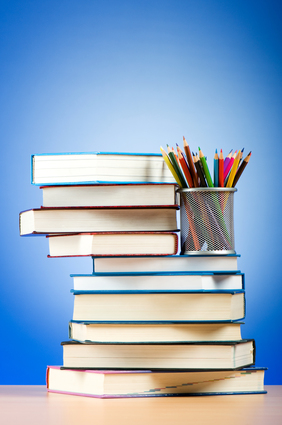 How big a role does an illustrator play in the success of a children's book?  Actually, the illustrator's role is just as important as the person who writes the manuscript.  Illustrators provide all the art work and a writer provides all the text.  Both of these talents need to come together to make a book successful.
So how do these two talents work together and how does this process begin?  There are many scenarios, of course, but we'll discuss what can happen when a writer submits their manuscript to an editor with or without illustrations.  In the most perfect world of publishing, a talented writer submits their manuscript to an editor and it gets accepted.  A publisher assigns an illustrator to the project; the illustrator provides their vision of the manuscript using their art work and that is also accepted.  The book is now ready for the printing press and will be made ready for marketing.  The significant message here is that a publisher assigns an illustrator to the project.
It's important to realize that publishers have their own illustrators that receive about half of the royalties on your book; therefore, editors prefer to see your manuscript without the art work.  Unless a publisher specifically requests that you send them the art work, do not do so.  If you send unsolicited art work along with your manuscript you may be jeopardizing the acceptance of your manuscript by giving editors the impression you want to publish your manuscript using your own illustrations.  Also, if you submit the manuscript and art work together, some editors may simply not like the illustrations and reject the submittal on that premise alone.  In summary, editors do not need visuals to make a decision on your manuscript as they are used to working without the artwork.  If you must send the art work, you should indicate that this is being sent only as an idea; however, it is better not to send the art work at all unless it's requested.
Once your manuscript gets accepted and the assigned illustrator begins to create their art vision for your book, don't expect to confer with the editor or the illustrator on this process.  In the children's book market, the illustrator is respected for his vision and contribution to a book as a writer is for their contribution to the text.  The editor, or his designee, will coordinate this effort and make it come together.
An Illustrator's Expertise
An illustrator uses the knowledge and expertise of telling a story with art.  They know how to create a book using story board techniques and working with layouts.  They also use methods of size, shape and scales to make the stories come to life.  Their talent is in creating illustrations that enhance the text and they know how to move the story forward by using pictures where a writer does this with passages.
Already working with an Illustrator?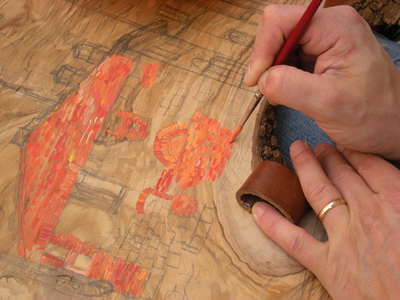 Quite often, a writer has a manuscript and is already working with a freelance illustrator or it could be that you are both the writer and the illustrator.  So what should your method of approach be when submitting your work to a publisher in these situations?  It's all a matter of preference; however, you will have to make the decision whether to submit the manuscript and the artwork together or send it separately and possibly enhance your chances with the editor.
If you are already working with a freelance writer, you can ask that person to submit their artwork separately to the art director to get the illustrations evaluated on their own merit.  If you choose to submit manuscript and illustrations together, make it clear that you are sending illustrations only as a suggestion.  In this way, the editor will know that you are open to letting the publishing house assign their own illustrators to the project.
If you are both the illustrator and the writer, you can send the illustrations and manuscript together; however, still let the editor know that you are open to their suggestions.  If you are looking to get your manuscript accepted it is always best not to send the artwork unless an editor requests that you do so.  If, however, you are looking to work with a publishing house as an illustrator, then your art work should be sent separately to the art director for evaluation.  You never know, the art director may like the art and recruit you as a freelance illustrator for other work.
Remember that anytime you send artwork to an editor, he may reject your manuscript just on the premise that he didn't like the illustrations.  It's a decision you'll have to make.
Submitting Additional Information to an Editor
There are times when you will want to send additional information with your manuscript to the editor.  This is best handled in a cover letter.  In addition, if you find that you need to provide visual references that may be helpful you can mention that you have this information available and can readily send it.
When sending your manuscript information for approval, do not send 24 pages with only a paragraph of text on each page to indicate how your manuscript will be laid out in a published book.  Send the text without the page spacing and keep it all together.  Editors will know how to evaluate the text submitted as they review hundreds of children's manuscripts.
Remember that children's book editors have seen just about every submittal possible so don't try to reinvent the wheel.  It's always best to stick to accepted and standard methods.  Be mindful of an editor's time and submit work only after carefully following their guidelines and requests.  This will help both you and the editors.
Artist Representative
Artist representatives represent illustrators much like agents represent writers.  This artist representation is especially needed when working in the educational textbook field because many illustrator skills are utilized for this market.  When soliciting for an agent or an artist representative, make sure that you have a good connection with that individual before you sign any contracts.  It would be unproductive if you had a contract with an artist representative where the relationship didn't work.