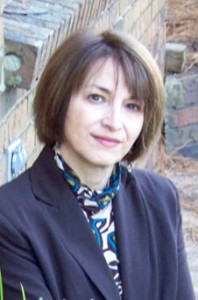 Lila Quintero Weaver is the author-illustrator of DARKROOM: A MEMOIR IN BLACK & WHITE, released by The University of Alabama Press in March 2012. It is a graphic novel and her first major publication.
In 1961, at age five, Lila immigrated to the United States from Argentina with her family. They arrived in Alabama at the start of a tumultuous decade. The Civil Rights Movement was underway and explosive events took place within sight of the Quinteros' backdoor.
Lila's first artistic passion is drawing. Writing came much later. DARKROOM combines the two, with over five hundred images rendered in pencil and ink. The book pays tribute to her father's photographic interests and her mother's career as a portrait artist.
Lila credits her mother as her primary instructor of drawing. She also studied art at the university level. She holds a degree in Interdisciplinary Humanities from The University of Alabama.
Lila is married to Paul Weaver. They have three grown children.
Contact:  www.lilaqweaver.com