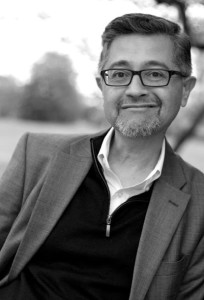 RaúlTovares,was born and raised in San Antonio, Texas. He is the author of Manufacturing the Gang: Mexican American Youth on Local Television News (Greenwood), and co-author (with Alla Tovares) of How to Write About the Media Today (ABC/CLIO). Dr. Tovares has also published articles in the Journal of Broadcast Education the Howard Journal of Communications, Latino Studies, and the Journal of Communication Inquiry. He haswritten several book chapters and encyclopedia articles and presented numerous articles at national and regional conferences.He has also written editorials that have appeared in several newspapers. His short story, A Mother's Love is available for Kindle at http://www.amazon.com/Mothers-Love-Raúl-Damacio-Tovares-ebook/dp/B00I8XKSOO.
Dr. Tovares, a Fulbright Scholar, has been awarded fellowships from the American Society of Newspaper Editors, The Poynter Institute, and the Radio-Television News Directors Foundation.
His major areas of interest are Latino media, minorities and mass communication, intercultural communication, and film theory.
Raúl Damacio Tovares, Ph.D.
Associate Professor, Communication Program
Trinity Washington University
Washington, DC 20017-10094
Contact: tovaresr@trinitydc.edu