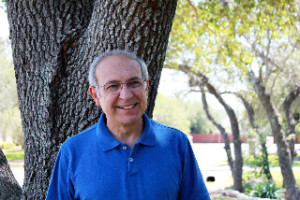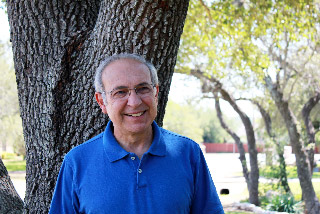 Francisco X. Arguelles was born in Monterrey, Mexico in 1953. When he was six years old, Charles Stork, a retired American citizen of Dutch descent, married Ruth Arguelles, a single mother, adopted Francisco and moved the three-member family to El Paso, Texas.
Francisco entered Jesuit High School in El Paso. In his senior year, he  received an Honor's scholarship to Spring Hill College, a Jesuit College in  Mobile Alabama, where Francisco majored in English and Philosophy. After college he attended Harvard University thanks to a Danforth Fellowship where he studied Latin American Literature with authors and scholars such as the Mexican Nobel Laureate Octavio Paz. After four years of graduate studies at Harvard, he entered Columbia Law School. Eighteen years and a dozen legal jobs later, he published his first novel. Currently, Francisco Stork works as an attorney for a Massachusetts state agency that develops affordable housing while pursuing his vocation to write for young adults.
Francisco Stork is the author of five novles. The Way of the Jaguar, (Blingual Review Press, 2000), was a recipient of the 1999 Chicano/Latino  Literary Prize. Behind the Eyes, (Dutton, 2006), was selected for inclusion in The New York Public Library's Books for the Teen Age 2007 and was the recipient of the Américas Award for commended titles. Marcelo in the Real World, (Arthur A. Levine/Scholastic, 2009) received starred reviews from Publisher's Weekly, Horn Books, Kirkus Reviews, School Library Journal and Booklist and was the recipient of the 2010 Schneider Family Book Award. It was named a YALSA Top 10 Best Books for Young Adults, 2010 and has been translated into seventeen languages. The Last Summer of the Death Warriors (Arthur A. Levine/Scholastic, 2010), was awarded the Amelia Elizabeth Walden Award by the Assembly on Literature for Adolescents of the National Council of Teachers of English. Irises, his most recent novel, was published by Arthur A. Levine/Scholastic, in January of 2012.
Contact:   www.franciscostork.com