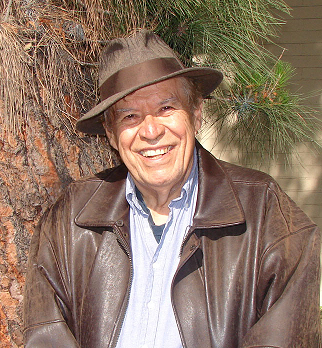 John Louis Stacy grew up on the farm of his grandfather, Gregorio Encinas, just outside Long Beach, Ca. He was the only Latino from "across the tracks" at an all white Elementary school in Bixby Knolls. He grew up to receive graduate degrees in English from CSULB, USC, and UCR.
After a 30-year career teaching English and Creative Writing at Barstow College, he has published three novels and has done numerous public readings of his work in the Long Beach area, including a short story "Old Jose and the Kryptonite Piñata." recounting his experience in an all-white elementary school.
One of his novels, Barstow Bones: A Murder Mystery" tells the story of Amanda Encinas, and her husband, Detective Andy Encinas as they unravel the mystery of a trunk full of bones, left by a white lynch mob in the basement of a Barstow hotel.
His Novels include: BARSTOW BONES: A MURDER MYSTERY, UNWIRED GIRL, a young adult-novel, THE GHOST OF F. SCOTT FITZGERALD
Contact Information: John Louis Stacy