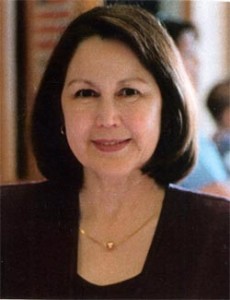 Thelma T. Reyna is author of The Heavens Weep for Us and Other Stories (2009), which has received four national awards. Her stories, poems, essays, book reviews, and other non-fiction have been published in literary and academic journals, textbooks, anthologies, blogs, and in regional media off and on for over 30 years.
Her first poetry book, Breath & Bone (2011), was a Semi-Finalist in the 2010 New Women's Voices Poetry Chapbook Competition by Finishing Line Press. Other poems have been published in various issues of the San Gabriel Valley Poets Quarterly and in the anthologies Vwa: Poems of Haiti and Poetry & Cookies (2011 & 2012 editions).
Dr. Reyna writes the blogs "American Latina/o Writers Today" (www.LatinoWritersToday.blogspot.com ) and "The Literary Self" (www.TheLiterarySelf.blogspot.com ). She is also a monthly guest blogger on "Powerful Latinas" (www.PowerfulLatinas.com ). She is writing a series of book reviews focused on modern American Latina "pioneer" authors who opened the door for Latina writers in America and helped establish the renaissance of Latino writing, starting in the 1970's. These reviews appear in www.Latinopia.com.
She is also an editor, ghost writer, and writing consultant in her business, The Writing Pros, based in Pasadena, CA (www.TheWritingPros.com). She has recently completed a second book of short stories, a new poetry book, and a nonfiction book. She plans to publish these in the near future.
Dr. Reyna taught English at Pasadena High School for 16 years, served as a high school administrator for 14 years, and as a school district-level administrator for almost 5 years. She retired from public school education in 2005 and became an adjunct faculty member at California Polytechnic University, Pomona. She now teaches part-time at California State University, Los Angeles. She received her Ph.D. from UCLA in Educational Administration in 1994.
As a teacher, Dr. Reyna was named a California Mentor Teacher and was included in Who's Who in American Education, 1988-89. She was also profiled in Notable Hispanic-American Women, Book II (1998). In addition to her literary honors (see her website, www.ThelmaReyna.com), Dr. Reyna received the "Most Inspirational Award (Author), Women in Business" granted by her California district legislators in 2011.
She was born in Kingsville, Texas and now resides with her family in Pasadena, California.
Contact:   http://www.thelmareyna.com