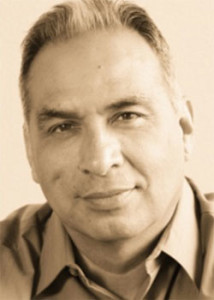 Luis Ruan was born and raised in National City (San Diego County), California. He is one of six children raised in a bilingual, bicultural Mexican family. From San Diego County, he found his way to Los Angeles County where he majored in criminal justice at Cal State University of Long Beach. From Los Angeles County he went to Orange County where he worked for the Orange County Probation Department as a Deputy Probation Counselor inside Juvenile Correction facilities. Luis worked for over ten years in the juvenile detention facilities where he supervised incarcerated youth. He developed and implemented numerous programs inside the institutions to work with gang involved youth. He provided motivation, awareness and resources to help youth transition out to the community.
In 1990, Luis Ruan founded and became Executive Director of the Beyond Limits program. Beyond Limits is a non-profit agency that works with inner city youth to promote cultural awareness, cultural pride, self-esteem and a positive future. Youth participants received motivation to stay in school, stay drug-free and stay out of gangs. Beyond Limits provided volunteer staff to take youth on outdoor excursions in order to get them out of their inner city environment and expose them to the great outdoors.  The program continues today to serve the needs of high-risk youth.
Since the late 90's, Luis has concentrated his efforts on Native and Indigenous cultures to work and create programs for youth involved in gangs or at high-risk of becoming involved in gangs. He has worked with youth and parents to educate them on the negative consequences of gang involvement and the importance of planning a better future. He has trained communities, educators, law enforcement staff, counselors and others to work with gang-involved youth in their communities. Luis has traveled throughout West to East Coast and in between as well as parts of Canada, as a consultant to train professionals and to work with high-risk youth and their families.
His book, Journey to the Mountain Within, captures Luis Ruan's experience and philosophy in working with high risk youth.
Telephone: (562) 234-5867 Email: luisruan25@gmail.com