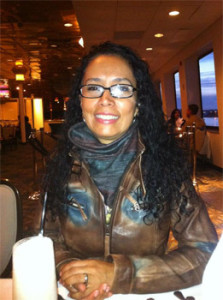 Páramo is a cultural anthropologist, writer and women's rights advocate. Her book "Looking for Esperanza," winner of the 2011 Social Justice and Equity Award in Creative Nonfiction (Benu Press) is one of the top ten best books by Latino authors in 2012, the best Women's Issues Book at the 2013 International Latino Book Awards, and the recipient of a silver medal at the 2012 BOYA, Book of the Year Awards. She is also the author of "My Mother's Funeral," a CNF work set in Colombia released in October 2013 by Cavankerry Press.
Her work has been nominated twice for a Pushcart Prize and her essays have been included in the Notable American Essays of 2011 and 2012.
Her work has been recently published or is forthcoming in the CNF anthology Southern Sin: True Stories of the Sultry South and Women Behaving Badly, The Sun Magazine, Minerva Rising, Redivider, Alaska Quarterly Review, The Los Angeles Review, American Athenaeum, Consequence Magazine, Fourteen Hills, Carolina Quarterly Review, Magnolia Journal, So To Speak, 580 Split, Phati'tude, South Loop Review, and the rest.
She currently writes from Qatar, where she teaches Zumba, Latin dances, and Spanish.
She writes a travel blog at http://www.paramoadriana.com/4/post/2013/11/wait-they-worship-what.html
Contact:  www.paramoadriana.com