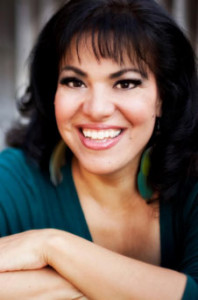 Author Roxanne Ocampo – aka "Quetzal Mama" is a proud Latina mom who has demystified the complex college admissions process for Latino students. After strategizing her own children's pathway to Harvard and USC, Quetzal Mama shares her strategies in her book, "Flight of the Quetzal Mama: How to Raise Latino Superstars and Get Them Into the Best Colleges."
Her book was written with the conviction that Latino parents are not looking to understand why their children should go to college but how to get them there. The content appeals to Latino students as each chapter includes culturally-authentic language and examples, recognizable colloquialisms, personal and relatable stories, and addresses our specific needs and challenges. Her writing comes from working directly with Latino students including traditional, non-traditional, first-generation, migrant, as well as undocumented students.
"Quetzal Mama is empowering Latino students and parents to break down the barriers to their college success." Dolores Huerta, President, Dolores Huerta Foundation
"Impressive, well written, and straightforward. Quetzal Mama cuts to the chase. She doesn't just tell you why your Latino children should go to college. She shows you how to get them there. ¡Apúrate! Get this book!" Fred M. Tovar, Director of Students Affairs, Assistant Director of  Admissions Stanford University School of Medicine
Ocampo is a college admissions coach for Latino students. She conducts workshops throughout California for middle school and high school students. The students from her practice have earned national scholarship awards and admission to the most prestigious universities. Ocampo holds a Masters Degree and Bachelors Degree in English from California State University East Bay. She was born and raised in the Bay Area (San Jose) but has made her home in Tracy, California for the past 10  years.
Roxanne is a contributing author on www.CollegeExpress.com. She is partnered with Project Ivy League USA, and has been featured on Latinograduate.net, and at the 25th Annual Latina Leadership Network Conference in Long Beach, California. Roxanne is married to Dr. Arturo E. Ocampo – a Civil Rights and Education Law Attorney. Together they have raised three incredible children following the 10 Quetzal Mama Principles.
Follow Quetzal Mama on www.facebook.com/quetzalmama
Contact:  www.quetzalmama.com