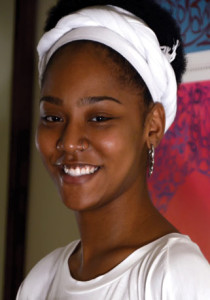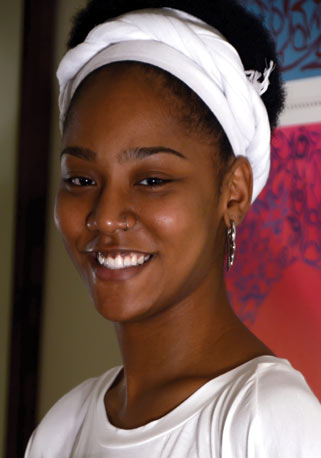 Carmen Mojica is an Afro-Dominican woman born and raised in the Bronx. She is a writer, teaching artist and birth doula. She is a graduate of the State University of New York at New Paltz, with a bachelor's degree in Black Studies and Television/Radio Productions. Carmen is a founding sister of the Orisha Chapter of Mu Sigma Upsilon Sorority, Incorporated. Shes a member of the Intangible Collective.
The focus of her multidimensional work is the empowerment of women and people of the African Diaspora, her keynote presentation being on the Afro-Latina Identity. In addition to her poetry and presentation, she also teaches writing workshops that aim to encourage healing through releasing emotions in words. In October 2009, she completed and self-published her literary work called 'Hija De Mi Madre' (My Mother's Daughter), which is a combination of memoirs, poems and research material that not only explain the effects of race on identity from an academic standpoint but also shares her life as a living example. In July 2011, she published "Odas De La Mujer De Miel," a collection of poetry in Spanish. She is currently working on a novel.
In 2011, she launched the multimedia project and doula practice, These Waters Run Deep, which blends passion for life with words, visual arts, music and dance to celebrate the joy of creation, while uncovering and evaluating the sorrow and death in our communities. The heart of this project is to raise awareness on maternal and infant health for women of color, highlighting the disparities in the healthcare system in the United States. It is a 13 workshop-cycle that culminates with a gallery show and reception for the completion of the cycle and the signature of the project, 13 painted belly casts.
Contact:    www.thesewatersrundeep.com