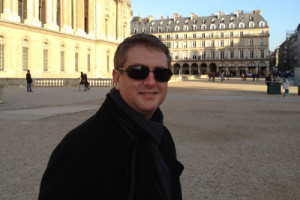 Agustin was born in Panama after his parents fled Cuba in the early '60s. He grew up in Miami and currently lives in the Washington, DC metro area.
Agustin's short fiction has appeared in Arcadia Literary Journal, The Binnacle, The 34th Parallel Magazine, The Write Room, Apropos Literary Journal, The Adirondack Review, Press 1, Sugar Mule, Review Americana, and Hinchas de Poesia.
His debut novel, The Mares of Lenin Park (Hollywood Books International,2013), won The Institute for the Study of American Popular Culture's Prize Americana for Prose in 2012 Agustin started his career as a playwright. His one-act play, Blasphemous Rumours, was produced at the Florida International University Theatre (Miami), and my 10-minute play, Ham and Eggs, was produced at the Silver Spring Stage One-Act Festival (Silver Spring, MD). The latter play was also published in Palooka Journal.
Agustin has worked as a teacher, translator, and a high school principal. He is currently an educational administrator in Fairfax County, VA. Agustin is avaialble for interviews, especially regarding his debut novel, The Mares of Lenin Park (currently available for Kindle and will be out in print later this month).
Contact:  https://www.facebook.com/TheMaresOfLeninPark