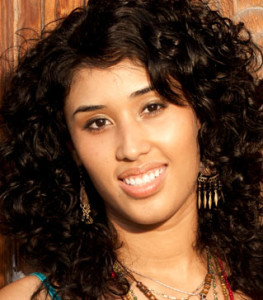 Rossy Evelin Lima, creative writer and linguist. Her poetry book Ecos de Barro, will be published this year with a forward by the Mexican writer Dolores Castro Varela.
She has been published in five anthologies; La ruta de los juglares. McAllen: TX, 2007. Letras en el estuario. Matamoros: México, 2008. Antología: La mujer rota. Guadalajara: Jalisco, 2008. El Retorno: Our Serpent's Tongue. Edinburg: TX, 2012. Along the River II. Rio Grande Valley: TX, 2012. Rossy has been published in various literary magazines and journals in the United States, Mexico and Spain such as 3D3 Revista de Creación, Asociación Cultural Myrtos. Andalucía: Spain, 2010. Negritud. Atlanta: GA. 2012. Trajín Literario. Xochimilco: Mexico. 2012. Hartz No. 22. Madrid: Spain, 2012, among others.
She received the Gabriela Mistral Award by the National Hispanic Honor Society on 2009. First place in the poetry contest 2o Coloquio Estudiantil at the University of Texas Pan-American, 2010; first place in the poetry contest Certamen literario José Arrese, 2011 and first Place in the VAO Publishing's Annual Along the River Poetry Award, 2012.
Besides her literary publication, the author also promotes poetry through creative writing workshops, free to the community.
Contact:  http://rossylima.wix.com/3