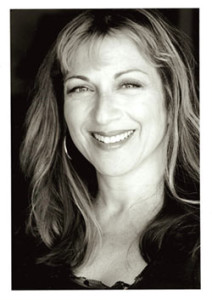 Cristina García is the author of five novels: Dreaming in Cuban, The Agüero Sisters, Monkey Hunting, A Handbook to Luck, and The Lady Matador's Hotel, recently published by Scribner. García has edited two anthologies, Cubanísimo: The Vintage Book of Contemporary Cuban Literature and Bordering Fires: The Vintage Book of Contemporary Mexican and Chicano/a Literature. Two works for young readers, The Dog Who Loved the Moon, and I Wanna Be Your Shoebox were published in 2008. A collection of poetry, The Lesser Tragedy of Death, was published in 2010. Her newest work, Dreams of Significant Girls, is a young adult novel set in a Swiss boarding school in the 1970s.
García's work has been nominated for a National Book Award and translated into fourteen languages. She is the recipient of a Guggenheim Fellowship, a Whiting Writers' Award, a Hodder Fellowship at Princeton University, and an NEA grant, among others. Recently, Garcia was a Visiting Professor at the Michener Center for Writers at the University of Texas-Austin and teaches at Texas Tech University most spring semesters. This fall, Garcia is a Visiting Professor at the University of Miami and will serve as University Chair in Creative Writing at Texas State University-San Marcos from 2012-14.
Save the dates—June 3-9, 2012—for Las Dos Brujas Writers' Workshops at beautiful Ghost Ranch, New Mexico! Please join Cristina García, Chris Abani, Denise Chávez, Kimiko Hahn, and Martín Espada for an extraordinary week of workshops, craft talks, readings, and much more! Click below for link and more details.
Contact:   www.cristinagarcianovelist.com