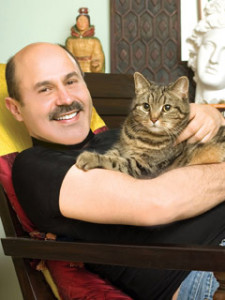 Through his company Exit Studio, founded in 1994, Puerto Rican artist, author and producer has dedicated his art and career to creating original stories for children of all ages about the beautiful culture and folklore of Puerto Rico, the Caribbean, and Latin America. Through wholesome multimedia storytelling, Exit Studio is reaching new generations of U.S. Latinos and encouraging them to assert their cultural identity, recognize their traditions, and share them with friends and family.
Inspired by the values of Taíno society and their lasting legacy, Fontánez created the picture book 'On This Beautiful Island' as a heartfelt tribute to their culture and progressive way of thinking. Fontánez feels their instinctive understanding of the link between family and community and their acknowledgement of Nature's vital role in their survival hold powerful lessons for children of today.
Revealing what led him to this project, Fontánez says, "The first time I heard the word 'Taíno,' it conjured up for me vivid images of a remarkable people and an intriguing place in time full of wonderment. As an artist, I want to continue creating new ways to stimulate the curiosity of children in homes and classrooms by taking them to this beautiful and irreplaceable part of our history. I created 'On This Beautiful Island' because it is the kind of story I never heard as a child."
Born in Bayamón, Puerto Rico, Fontánez earned a BA in Fine Art at the Escuela de Artes Plásticas in San Juan, then relocated to New York and earned a degree in Communication Design at Pratt Institute. He has also pursued a fine art career, exhibiting his paintings in galleries in San Juan and Washington, D.C., but it is in writing for children about his island's history where he has found his passion.
Birth Place
Bayamon, PR
Contact Information
Exit Studio
1466 N. Quinn St.
Arlington VA 22209   US
Contact Author: Edwin Fontanez