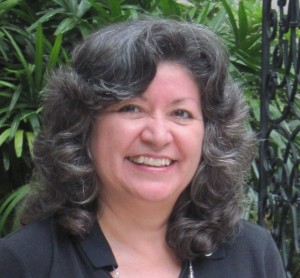 Beatriz F. Fernandez is a Reference Librarian at Florida International University in Miami. Born in Philadelphia, she grew up in Puerto Rico, daughter of a Peruvian mother and Puerto Rican father.  She has read her poetry on WLRN, South Florida's NPR news station, won the grand prize in Writer's Digest's second annual poetry contest and was featured in the Latina Book Club blog in 2013.
Her poetry has been published by a variety of journals ranging from children's fantasy magazines such as Spellbound, to academic refereed online journals such as Label Me Latina/o, and mainstream literary magazines, including Boston Literary Magazine, Falling Star Magazine (2014 Pushcart Nomination), Northern Liberties Review, Spark: A Creative Anthology, Verse Wisconsin, and Writer's Digest.  Her poetry chapbook, Shining from a Different Firmament, is upcoming from Finishing Line Press.
Contact her on facebook or at www.beasbooks.blogspot.com or tweet her @nebula61.