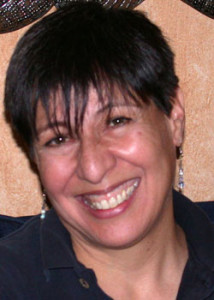 Sarah Cortez is the author of an acclaimed poetry collection, How to Undress a Cop, and winner of the PEN Texas literary award in poetry. She has edited Windows into My World: Latino Youth Write Their Lives, winner of the 2008 Skipping Stones Honor Award. She has also edited Hit List: The Best of Latino Mystery, Indian Country Noir, and You Don't Have a Clue: Latino Mystery Stories for Teens, short-listed for the International Latino Book Awards. Her most recent title is "Walking Home: Growing up Hispanic in Houston," a mixed-genre, breakthrough memoir from the acclaimed publisher, Texas Review Press.
Her work has appeared in The Sun, Rattle, The Houston Chronicle, The Dallas Morning News, The Texas Review, New Texas, Blue Rock Review, Pennsylvania English, The Midwest Quarterly and many other publications. Her work is widely anthologized in collections by Penguin, the Great Books Foundation, and other international publishers.
She lives and works in Houston, Texas where she runs a thriving business editing manuscripts and working one-on-one with writers in all genres.
Contact:   http://www.poetacortez.com