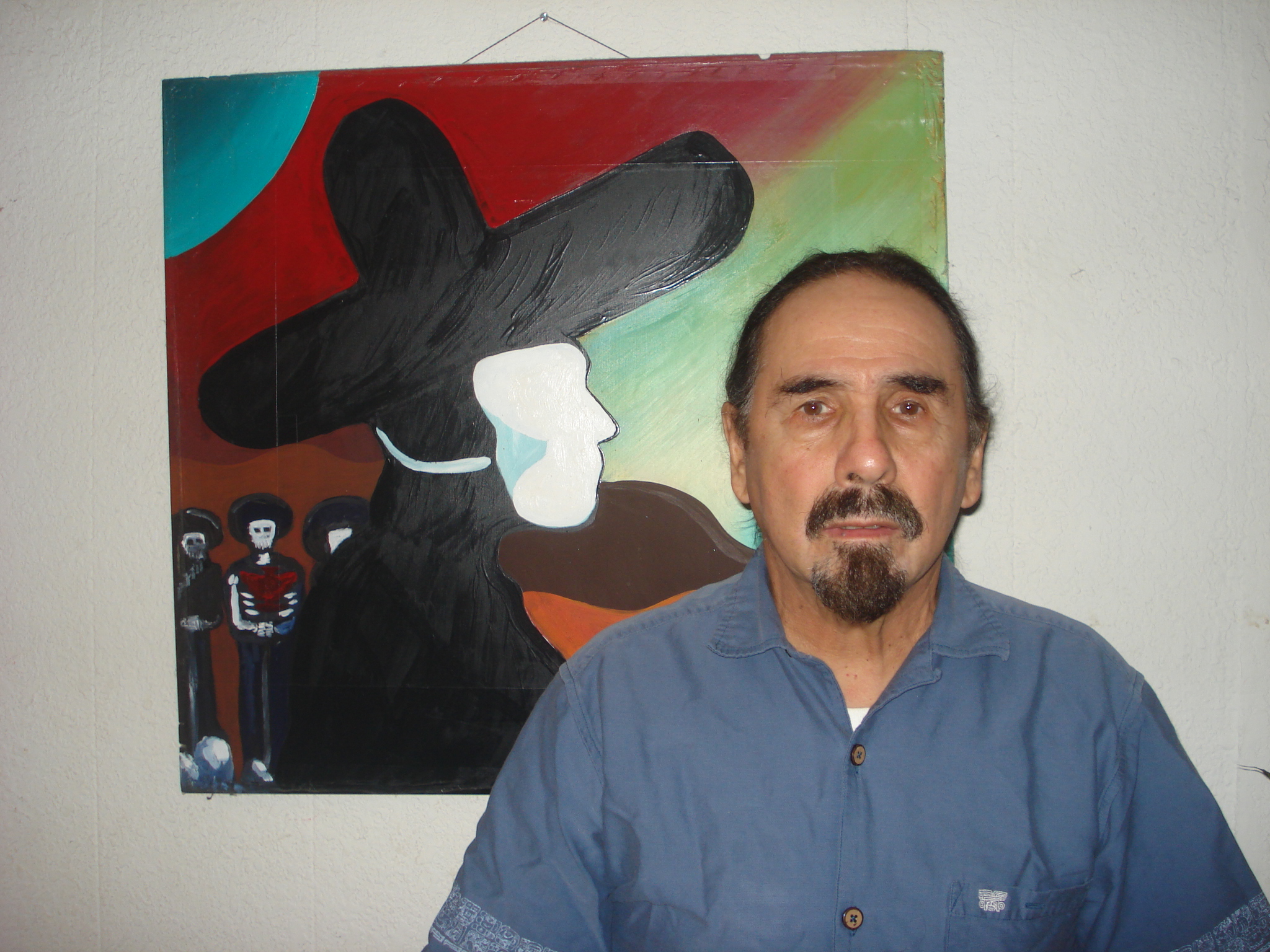 Born In Cuba, New Mexico into an activist family, my father a teacher and union activist and my grandfather a member of the Alianza De Pueblos Libres.  It was a natural step for me to advocate for the Chicano People.
I was one of the original organizer of the Chicano Moratorium in Los Angeles and the editor and publisher of the "La Causa" newspaper during the start of the Chicano Movement in the late sixties and seventies.
Since my return to New Mexico I was involved in the Public Employees unionizing movement in the EDD, Environment Department, and the Corrections Department after the riot at the state penitentiary in Santa Fe. Since then in my latest exile to California I have concentrated on a  radio program on KPFK radio station, also organizing against police abuse and community issues such as gentrification and education issues. During all this time I have also concentrated on writing my current book "Tiempo Robado" and am also writing the narrative about the "prison riot" at the state pen which took 53 lives.
Intro: This Book Is a Product of a long struggle by the people of Aztlan for their liberation.  The book deals with the struggles of the indigenous people of Aztlan first against the Spanish conquistadores and then against the American invaders.  The book deals with the people who took up arms to fight these invasions.  The perspective is that this land as with the rest of North America/turtle Island was invaded by Europeans who proceeded to eradicate the native peoples of these lands in contrast to the history that is put forth by Anglo apologists that we read in any history of United States of America.
The focus of this book is in particular a story of the inhabitants of what is now the state of New Mexico, Texas and California, Their lives, their struggles and their heroes.  The culmination of the story takes place in 1970 in the city of Los Angeles where the battle was fought for the unification of the people under an identity, which was to become the motivation for this continued struggle. On that date August 29th 1970 the name Chicano was brought forth to the world as this revolt spread around the world through the news media, television, newspapers and magazines etc. Even Though this name came forth the establishment media has tried to erase it from the memory of the people and other opportunists have used it to become professional Chicanos to make money off the history and memory of the people.
No Contact Information