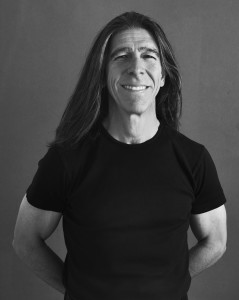 Jorge Armenteros was born in 1961 in Havana, Cuba, two years after the revolution led by Fidel Castro. His family did not agree with the political situation and sought asylum abroad. After a year of surveillance by the regime, his family left everything behind and landed as political refugees in Madrid. Soon after, the USA granted his family entry and they transitioned through Tampa before finally settling in San Juan, Puerto Rico.
He was the first student in his high school to be accepted to Harvard University, even when he only had rudimentary knowledge of English. Once at Harvard University, he took several electives in Spanish and Latin American Literature from notable scholars, like Juan Marichal, while completing his biomedical engineering degree. After graduating cum laude, he decided to go back to San Juan, his adopted hometown, to study medicine at The University of Puerto Rico.
While still in medical school, he decided to deviate for a year to pursue a MA in Spanish and Latin American Literature through New York University where he studied under Antonio Regalado, Jose Hierro, and Aurora de Albornoz. After completing his MA and MD degrees, he went to Bellevue Hospital in New York City to undertake his residency in psychiatry and subspecialty in child psychiatry. He then continued to Columbia University where he started a research career in psychopharmacology.
After many research projects, numerous publications in medical journals, and professorships, Jorge moved to the University of Miami and from there he transitioned from academics to his current private psychiatric practice.
But of course, literature was breathing inside of him. So he decided to pursue an MFA in creative writing at Lesley University in Cambridge, MA and graduated in 2012. He has written three novels since the start of the MFA program. THE BOOK OF I is the first novel to be shared with the public. The next two, THE CIVET and THE ROAR OF THE RIVER are ready to be presented to agents/publishers.
Nowadays, Jorge divides his time between Georgia, Miami, and the south of France. And when there is a free minute in the day, he practices the violin. Coincidentally, the violin is the subject of his fourth novel now in progress.
Contact Information: Jorge Armenteros